Glenn Bolick: Songs and Stories of His Youth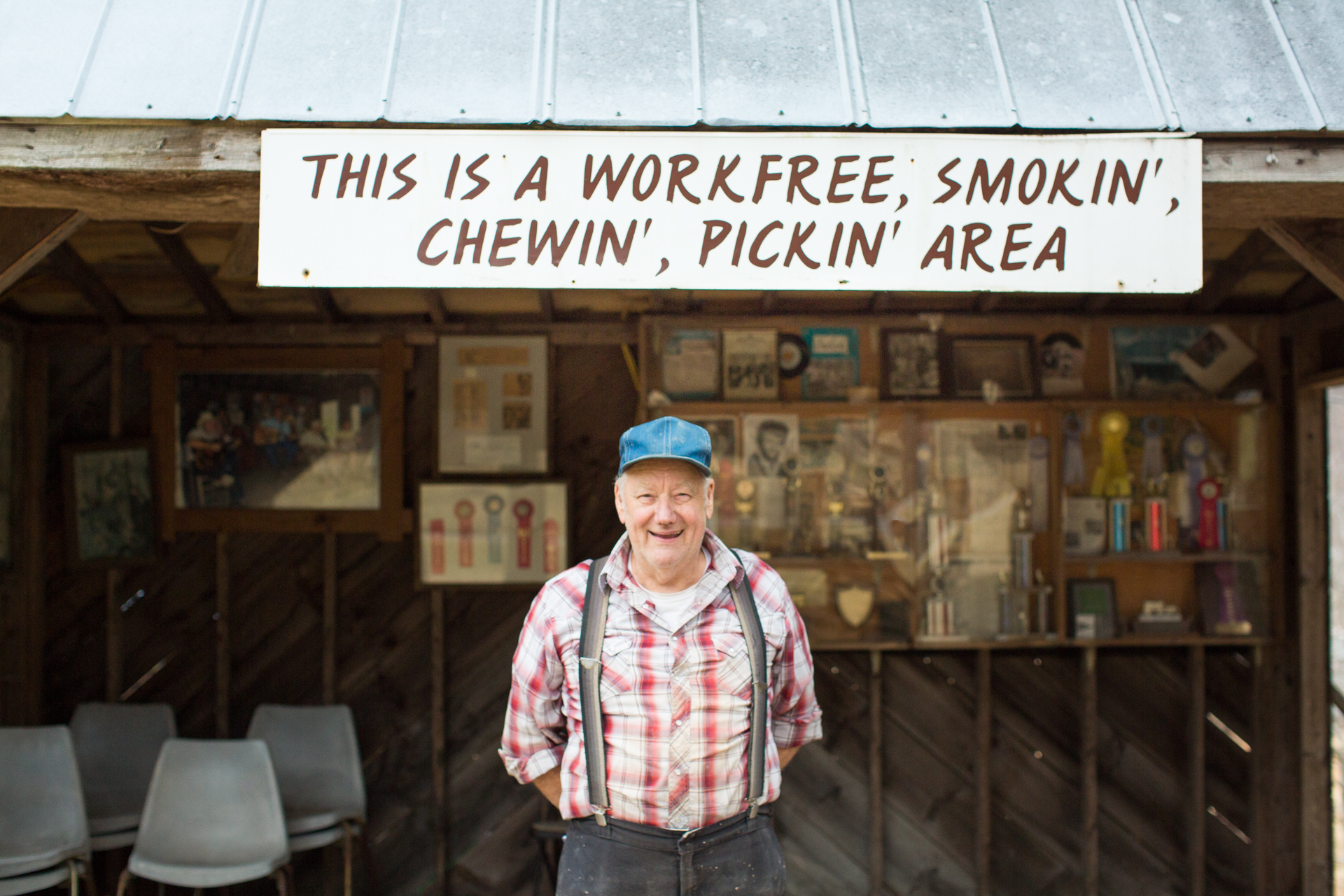 **Should we get winter weather this Saturday, the inclement weather date for this concert will be on Saturday, December 15th at 2:00 p.m. Please check back here for more info.**
Glenn Bolick grew up in Caldwell County surrounded by sawmilling, storytelling, and music, and today he carries on these three traditions. Glenn's early musical influence came from hearing his grandparents and aunt sing unaccompanied shape-note gospel hymns in three-part harmony. He also had a battery-powered radio and would listen to the Grand Old Opry on Saturday nights, and to storytelling programs for children. Part of his storytelling repertoire comes from these programs. Some stories he tells are ones he heard from his father and other relatives and community members when they returned from sawmilling camp.
Glenn has played banjo and guitar most of his life. He plays banjo in the same style as his grandmother, two-finger up-picking style and tuned to drop-C. He learned to play guitar from his wife's family. When Glenn and Lula moved to Seagrove to work for her family's pottery business, Glenn not only learned how to throw pots in the Owens family tradition, he also became immersed in the family's music traditions.
Glenn has won numerous awards, these include recognition for his banjo and harmonica playing, hollering, and folk singing. He is also a recipient of the Bascom Lamar Lunsford award from the Raleigh State Fair. In 2018 Glenn and Lula, received the Brown Hudson award from the North Carolina Folklore Society.
The performance is free but limited to an audience of 60. There will be light refreshments served after the performance. Parking is available on site. Please RSVP with Willard Watson, BRAHM's Program and Outreach Director at 828-295-9099 ext. 3006 or by email at programs@blowingrockmuseum.org.
Image Credit: Ashley Warren. Smokin', Chewin', Pickin' Area, 2017. Digital photograph. Courtesy of the artist.