The Big Bang of Modern American Music: The Lasting Impact of 1920s-era Appalachian Recording Sessions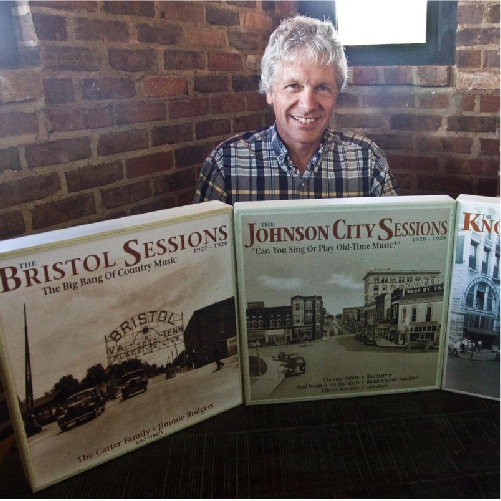 2017 marks the 90th anniversary of the Bristol Sessions, a legendary recording event often referred to as "the Big Bang of Country Music." Held in Bristol, Tennessee, during July-August 1927, those sessions included the first-ever recordings by such important early country recording acts as The Carter Family, Jimmie Rodgers, and Blind Alfred Reed. Those sessions were first documented in their entirety by Ted Olson, whose 2005 book and 2011 boxed set brought broad-based attention to those recording sessions in Bristol. Olson subsequently produced and wrote liner notes for two boxed sets documenting two other significant late-1920s Appalachian location recording sessions: the Johnson City Sessions and the Knoxville Sessions. As Olson will discuss during his talk, the recordings from these three East Tennessee recording sessions are remarkable for their quality, diversity, and influence. They have played a major role in shaping modern American music.
About the Speaker
Ted Olson teaches music and cultural history classes at East Tennessee State University. He is the author of two books of poetry, the book Blue Ridge Folklife, the music section editor for The Encyclopedia of Appalachia, the co-editor of The Bristol Sessions: Writings About the Big Bang of Country Music, the producer of a dozen documentary collections of historical recordings, and the book series editor for the Charles K. Wolfe Music Series (University of Tennessee Press). For his work as a music historian, Olson has received five Grammy Award nominations and has won an International Bluegrass Music Association Award, an Independent Music Award, the Appalachian Writers Association Book of the Year Award, and the Jack Spadaro Documentary Award.
BRAHM is a proud friend of the Blue Ridge Music Trails of North Carolina.
TAC Talks are sponsored in part by First Citizens Bank