Gail Haley's Jack Tales: New Acquisitions to the Collection
December 6, 2018 - June 30, 2019

BRAHM is excited to celebrate its latest acquisitions to the Permanent Collection in Gail Haley's Jack Tales.  This exhibition features Gail Haley's original illustrations for her book "Jack and the Bean Tree" and original linocut prints for her book Jack and the Fire Dragon as well as an original painting, Haley's depiction of "Soldier Jack," all of which were generously donated this year to the museum's collection thanks to local resident and patron, Alice Naylor.

Haley is an artist, illustrator, and writer of children's books.  She has written and illustrated close to fifty books throughout her career.  She is the only person to have received both the Caldecott Medal and the Kate Greenaway Medal for art.  Haley was a longtime Blowing Rock resident and recently moved to Charlotte near her hometown of Shuffletown, NC.  While North Carolina has always been home, she considers herself "a citizen of the world."  Before she was five years old, Haley traveled across the country to California by troop train with her mother and father and even spent some time in Mexico.  It was during this time, at a young age, that Haley realized how much she admired people and their traditions and all the ways in which we're connected across cultures, through stories as old as time.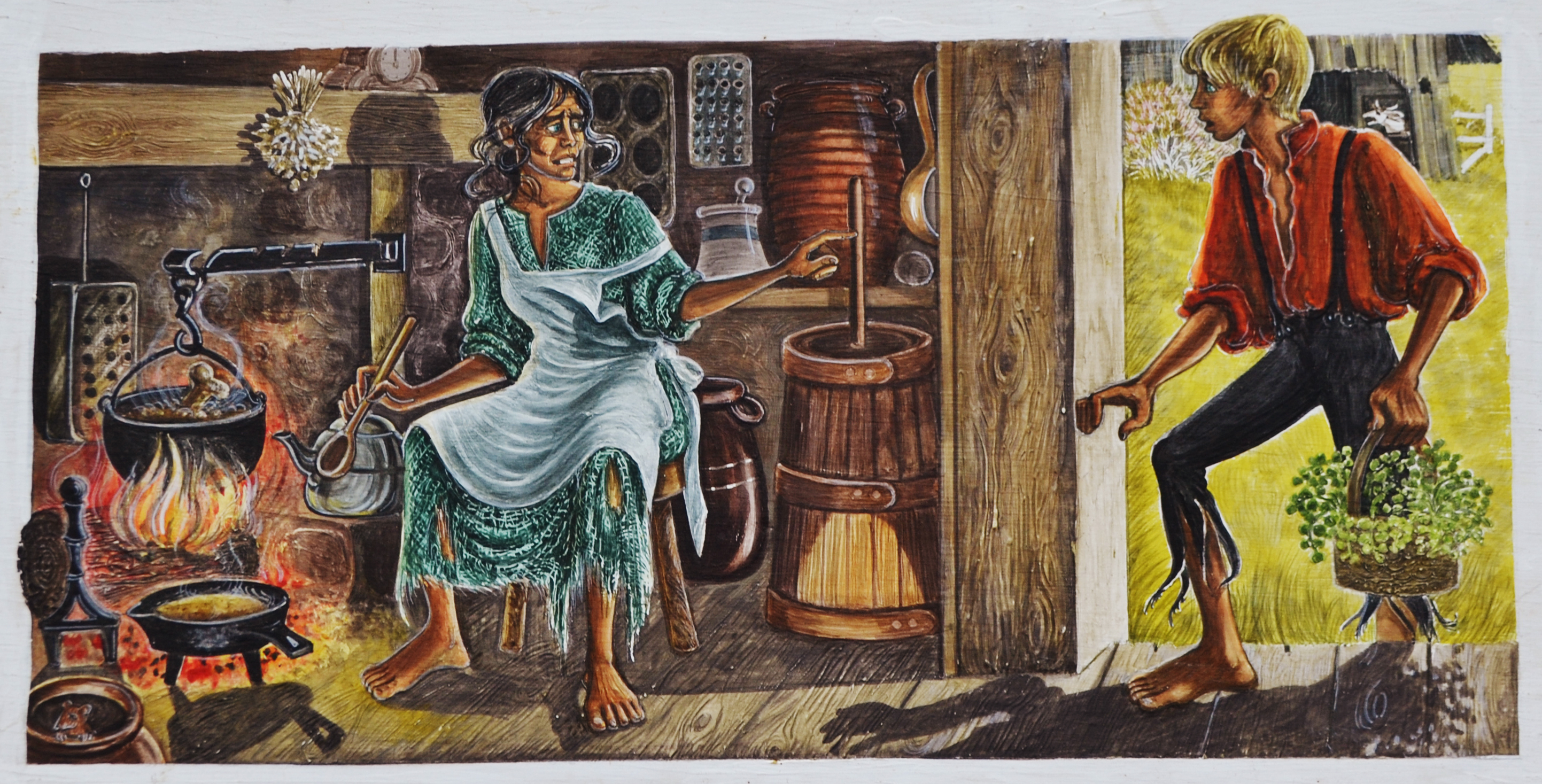 Image Credit: Gail Haley. "Scene from Jack and the Bean Tree." Mixed media on panel. Gift of Alice Naylor. Collection of the Blowing Rock Art & History Museum, Blowing Rock, NC.