Everyman Jack: Stories & Illustrations by Gail E. Haley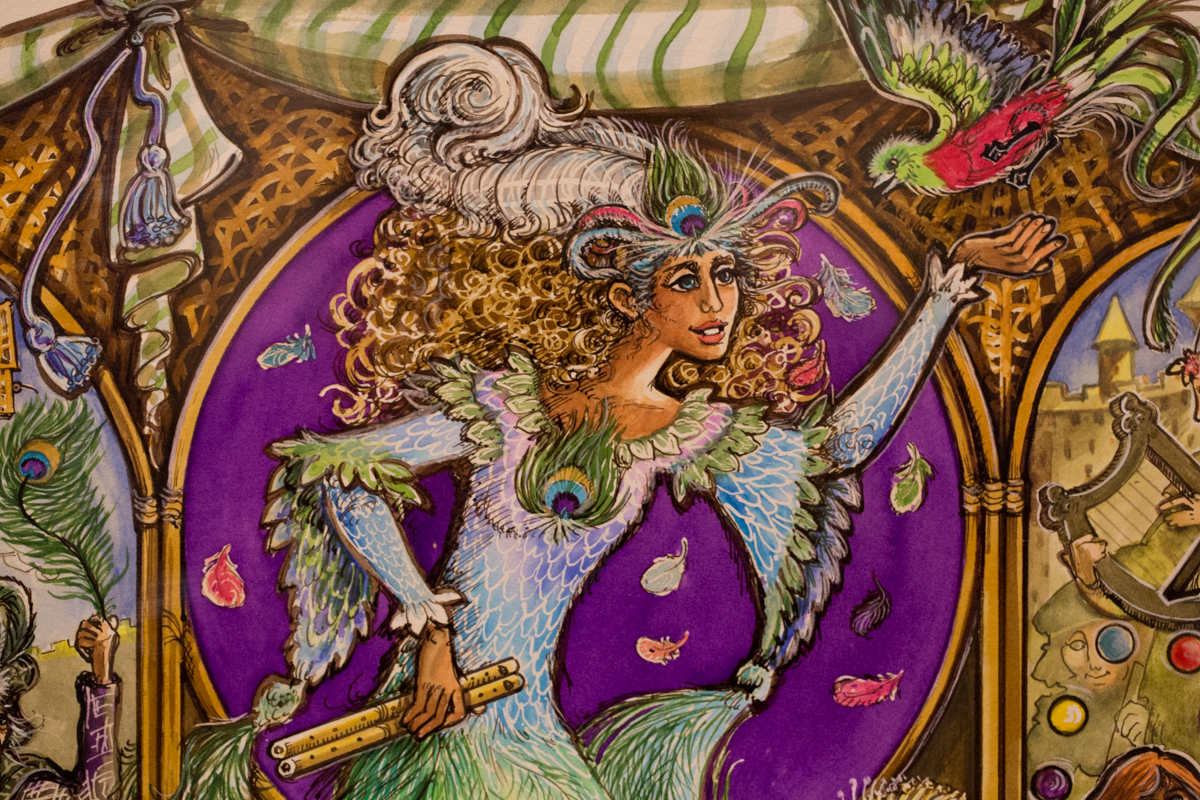 "Everyman Jack" takes a detailed look at over one hundred original prints and illustrations created by Gail E. Haley for several of her books, including "My Kingdom for a Dragon," "Mountain Jack Tales," "Birdsong," "The Green Man," and "A Story, A Story." Haley is best known today as an artist, illustrator, and writer of children's books. She has written and illustrated close to 50 books throughout her career. She is the only person to have received both the Caldecott Medal and the Kate Greenaway Medal for art. Haley's original prints and illustrations from 10 of her books make up this exhibition. Many more of her books are available to read within the gallery.
Haley grew up in Shuffletown, NC, a rural town just outside the bustling city of Charlotte. In her hometown, Haley learned to love rural, country life. Many of her neighbors farmed their own food, hung clothing out to dry in the wind, and a few even lived without indoor plumbing. By contrast, in the city of Charlotte, Haley spent much of her time reading in the public library and running throughout the halls of the Charlotte Observer, where her father worked as the Art Director. Haley has spent a lot of her life traveling. While North Carolina has always been home, she considers herself "a citizen of the world." Before she was 5 years old, Haley traveled across the country to California by troop train with her mother and father, and even spent some time in Mexico. It was during this time, at a young age, that Haley realized how much she admired people and their traditions and all the ways in which we're connected across cultures, through stories as old as time.
The Museum would like to offer a special thanks to the J. Murrey Atkins Library at UNC Charlotte, Sue Glenn, Celia Whitlock, and Gail E. Haley for their contributions to this exhibition.
Image Credit: Gail Haley. Original illustration from "Birdsong". Mixed media on paper. Private collection.
This program is funded in part by the Watauga County Arts Council and grassroots funds of the North Carolina Arts Council.
Learn more about this exhibit in this special promotional video.