The Blowing Rock Art & History Museum seeks to provide cultural enrichment to the High Country communities by promoting the arts and Southern Appalachian heritage and history through educational programs, exhibitions, activities and permanent collections.
Engage
Embrace a social and creative lifestyle with unlimited access to the museum and its programs for you and your employees.
Invest
Deepen your involvement in the arts by partnering with BRAHM and supporting the cultural arts in Blowing Rock.
Learn
Grow your own art experience by visiting our galleries and participating in our many educational workshops, classes, lectures and talks.
Share
Share BRAHM with your visitors and patrons.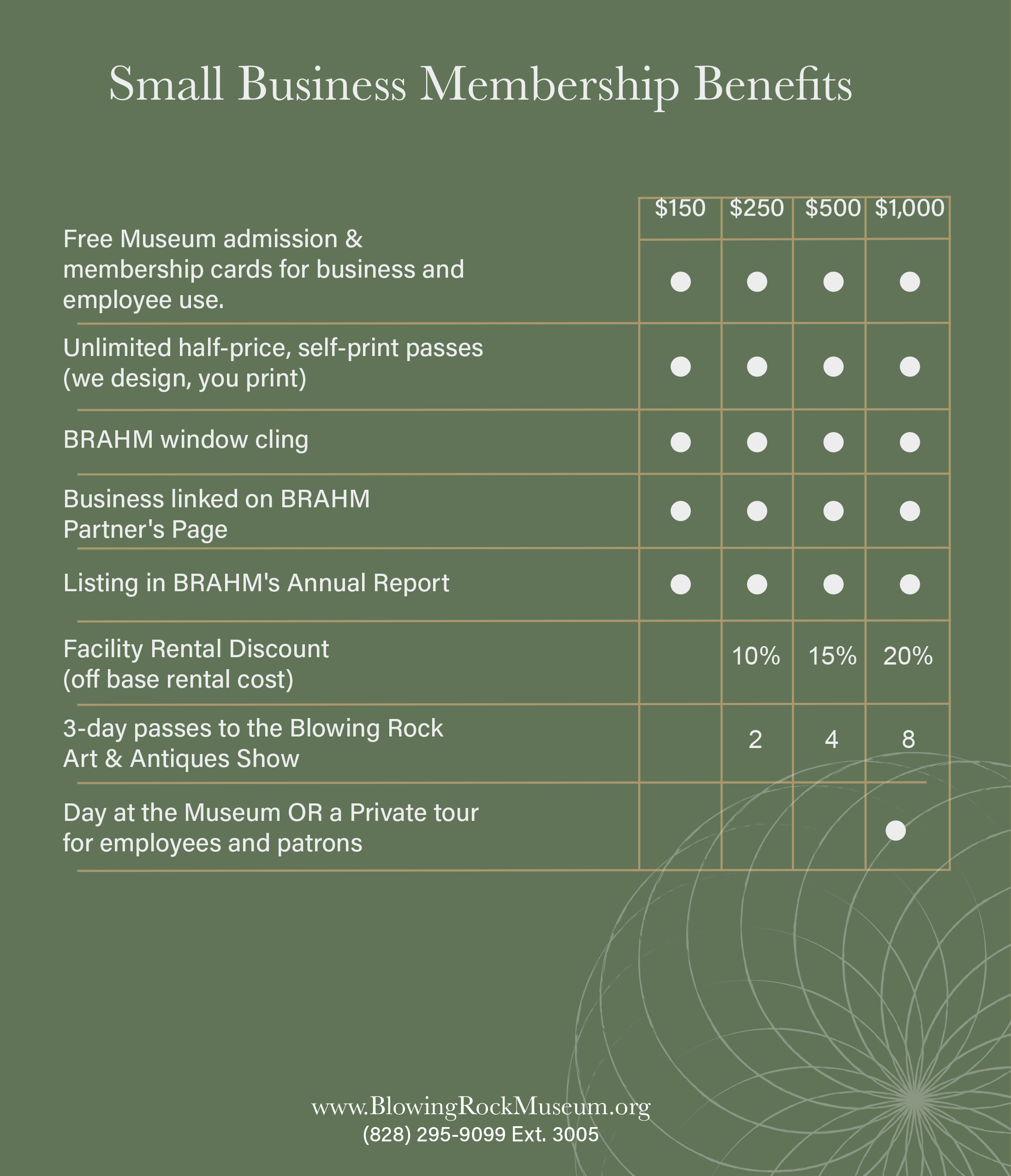 We also have Sponsorship opportunities available for Exhibitions, Programs, Education, Art Ball and the Art & Antiques Show. Please contact the museum for more information by calling (828) 295-9099. 

Ready to become a Small Business Member? Donate Now.