Wise and Otherwise: Appalachian Music and Watauga County Fretless Banjos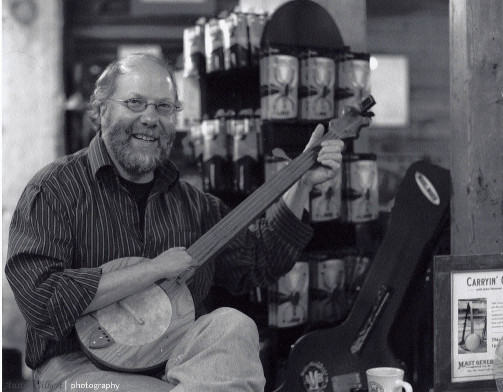 This talk will cover the history of the banjo through time, and the process of building a traditional fretless banjo.
Due to the relative isolation of the Appalachian region, music became an important means of expression and entertainment. Largely descended from English and Scots-Irish folk traditions, with additional influences from other European immigrants, African-Americans, and Native Americans, the folk music of rural Appalachia provided the basis for bluegrass and country music.
About the Speaker
John Peterson is native of Boone, North Carolina and currently resides in Todd, North Carolina where he builds custom fretless banjos. John has a degree in Appalachian Studies from Appalachian State University. His life and academic pursuits have been steeped in the music and history of this region, he served as educational coordinator, Hickory Ridge Homestead 18th Century Living History Museum, in Boone and from 1994 to 1998 he was the director of educational services at the Appalachian Cultural Museum in Boone.
John was featured in the Spring 2014 Edition of Carolina Mountain Life Magazine. Click here to read article. He also has a Youtube Channel featuring all of the banjos he has built for costumers.
Also check out his website carryinon.com to purchase your own banjo or where to find John perform live.
Our Member Enrichment Program Series is a series of lectures in the Summer of 2019 for our Patron Level Members and above. To learn more about becoming a member of BRAHM, please visit our Membership Page.