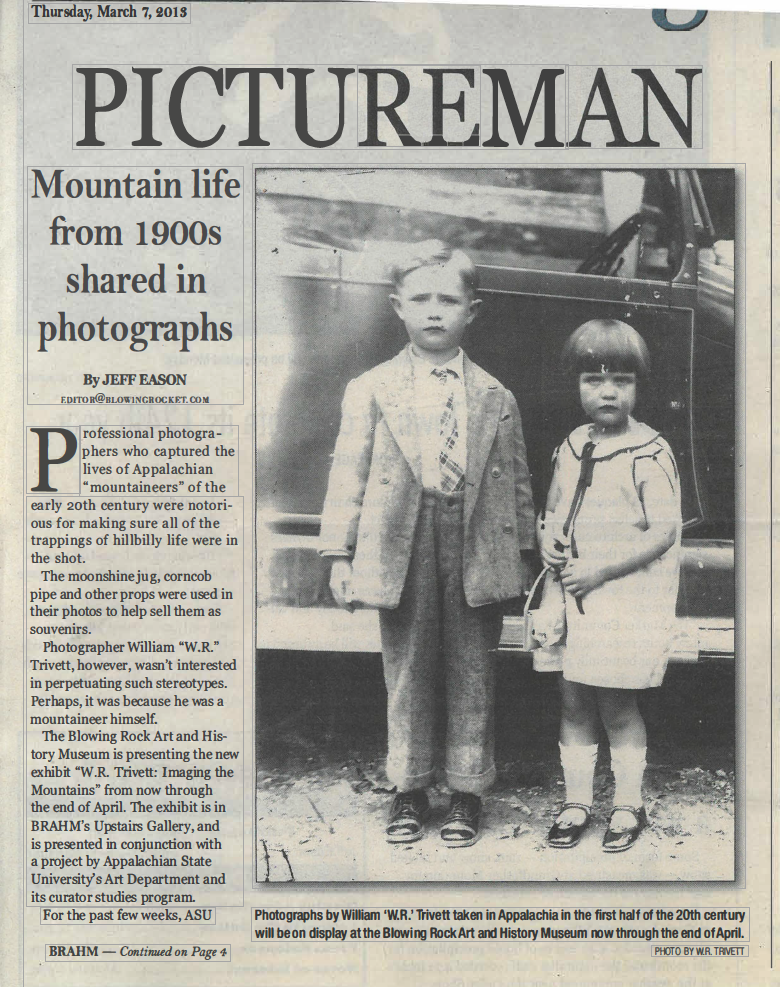 Professional photogra­phers who captured the lives of Appalachian
"mountaineers" of the early 20th century were notori­ous for making sure all of the trappings of hillbilly life were in the shot.
The moonshine jug, corncob pipe and other props were used in their photos to help sell them as souvenirs. Photographer William "W.R." Trivett, however, wasn't interested in perpetuating such stereotypes. Perhaps, it was because he was a mountaineer himself.
The Blowing Rock Art and His­tory Museum is presenting the new exhibit "W.R. Trivett: Imaging the Mountains" from now through the end of April. The exhibit is in BRAHM's Upstairs Gallery, and is presented in conjunction with a project by Appalachian State University's Art Department and its curator studies program.