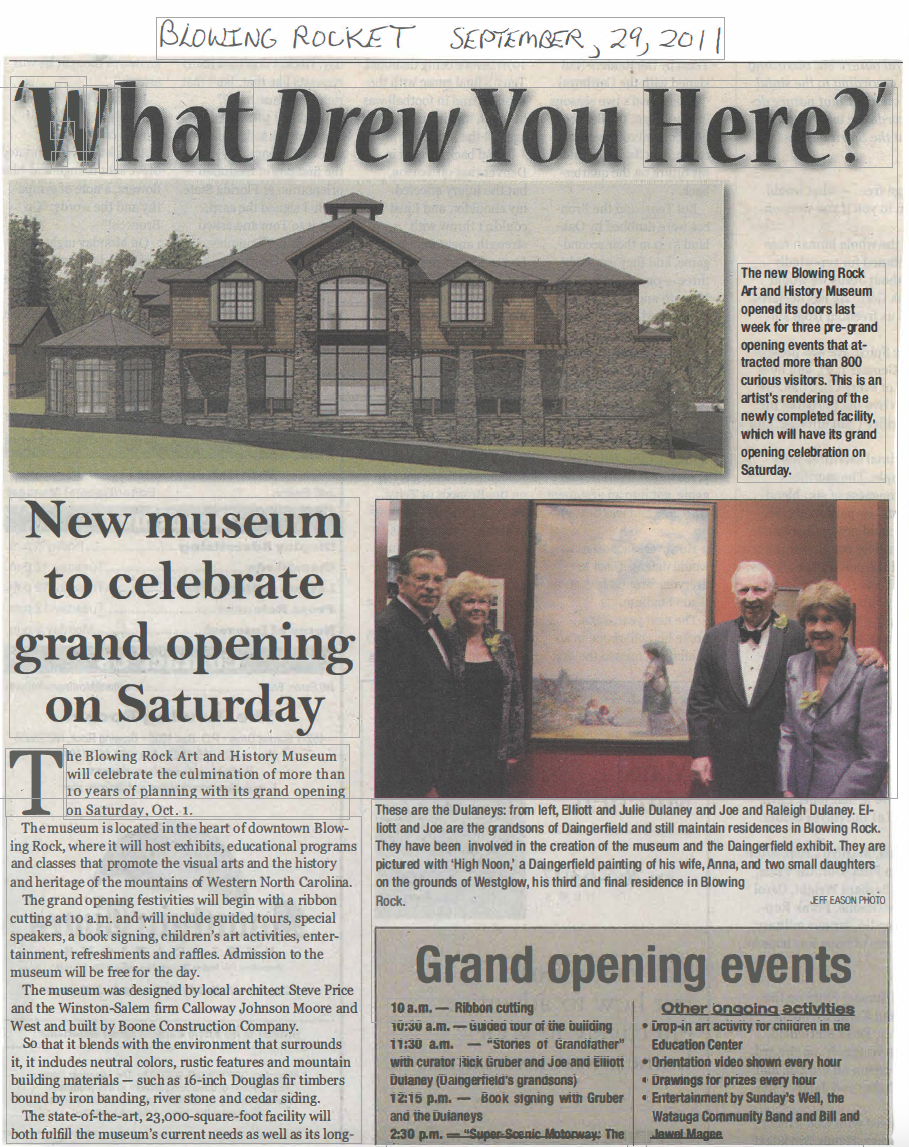 New museum to celebrate grand opening on Saturday!
he Blowing Rock Art and History Museum will celebrate the culmination of more than IO years of planning with its grand opening on Saturday, Oct. 1. The museum is located in the heart of downtown Blow­ing Rock, where it will host exhibits, educational programs and classes that promote the visual arts and the history and heritage of the mountains of Western North Carolina.
The grand opening festivities will begin with a ribbon cutting at 10 a.m. and will include guided tours, special speakers, a book signing, children's art activities, enter­tainment, refreshments and raffles. Admission to the museum will be free for the day.
The museum was designed by local architect Steve Price and the Winston-Salem firm Calloway Johnson Moore and West and built by Boone Construction Company.
So that it blends with the environment that surrounds it, it includes neutral colors, rustic features and mountain building materials - such as 16-inch Douglas fir timbers bound by iron banding, river stone and cedar siding.