TAC Talk | Shared Spaces: Wildlife Wood Sculptures by Pete Lupo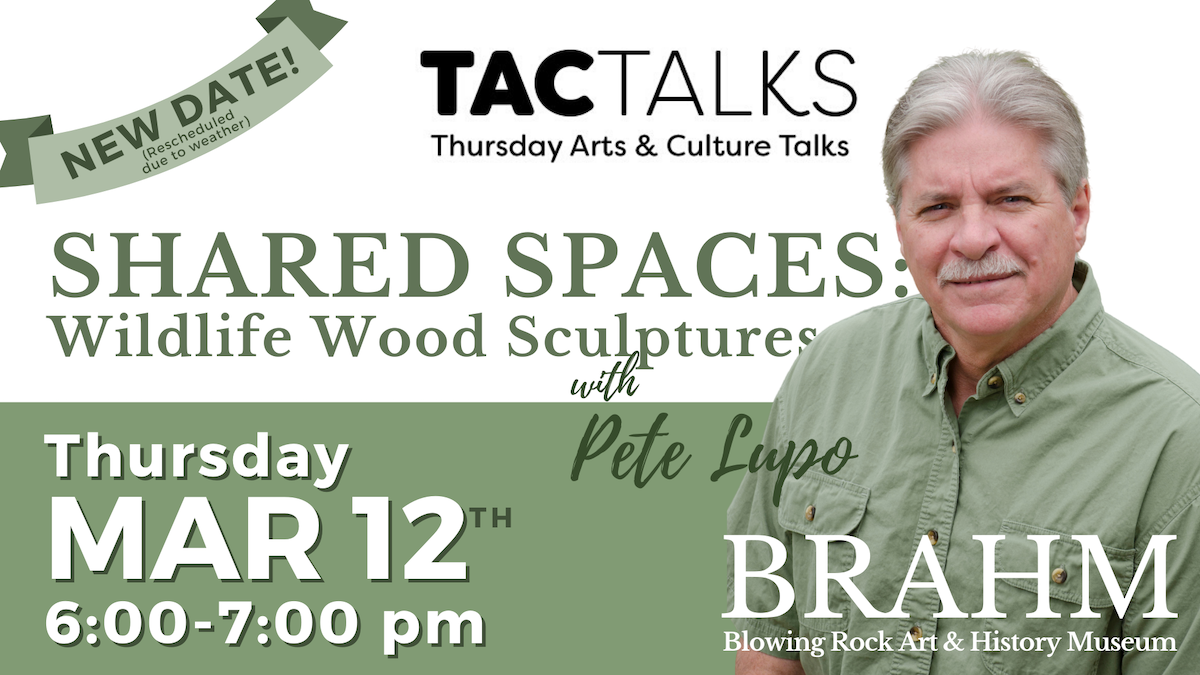 "To me, nature, truly wild nature, is the only reality. It is the perfect cycle; it manages itself, cares for itself, and rights its own wrongs. It is not anything other than what it is: Perfect." - Pete Lupo
At BRAHM's Thursday Art and Culture (TAC) Talk on February 20th, Pete Lupo will share how he got started creating works of art, describing his progression from hobbyist to full-time artist. Pete will give an overview of his techniques and what inspires him to create new work.
ABOUT THE SPEAKER
Pete Lupo grew up around his grandparents' farm in rural southeastern North Carolina. When sharing about the inspiration behind his work Pete explains:
"I was rewarded with an awareness of the simple things of life. How a change in light can reveal color and form in everyday objects that so often go unnoticed, learning along the way that sometimes we must slow down in order to see."
"My works create moments that depict wildlife interacting within the human world. Man is changing nature to suit his own needs, often without regard to the creatures that share this world. Nature, when given the chance, finds a way to coexist with man.
"The Zen masters have a word, 'Satori,' which means a moment of clarity or enlightenment. I wish to engage the viewer in a moment of connection between beings of a shared space. To become aware of these moments for what they truly are, gifts from the creator."
ABOUT TAC TALKS
TAC Talks bring collegiate level lectures to your museum. Featuring scholars from around the country, the lectures are selected to provide supplemental information on our current exhibits or highlight the history and heritage of the mountains.
Free for members | $5 for non-members.