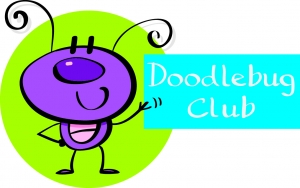 Free for Members, $5 for Non-members
Preschool age children and a parent/guardian are invited to Doodlebug Club, a fun educational art program focused on basic art skills such as holding your paintbrush, the primary colors, or holding a pair of scissors while introducing them to different art mediums, from watercolors to clay. After clean up, it is story time! It's a great way to introduce your child to art and meet other children and parents.
Every Thursday from 10:30-11:30 a.m.
Free for Museum members, $5 for non-members.
Space is limited. Call to reserve your spot today.
Photo credits: Rich Davis (c) 2009 www.pickanddraw.com