Coffee with the Curator: Sound Machines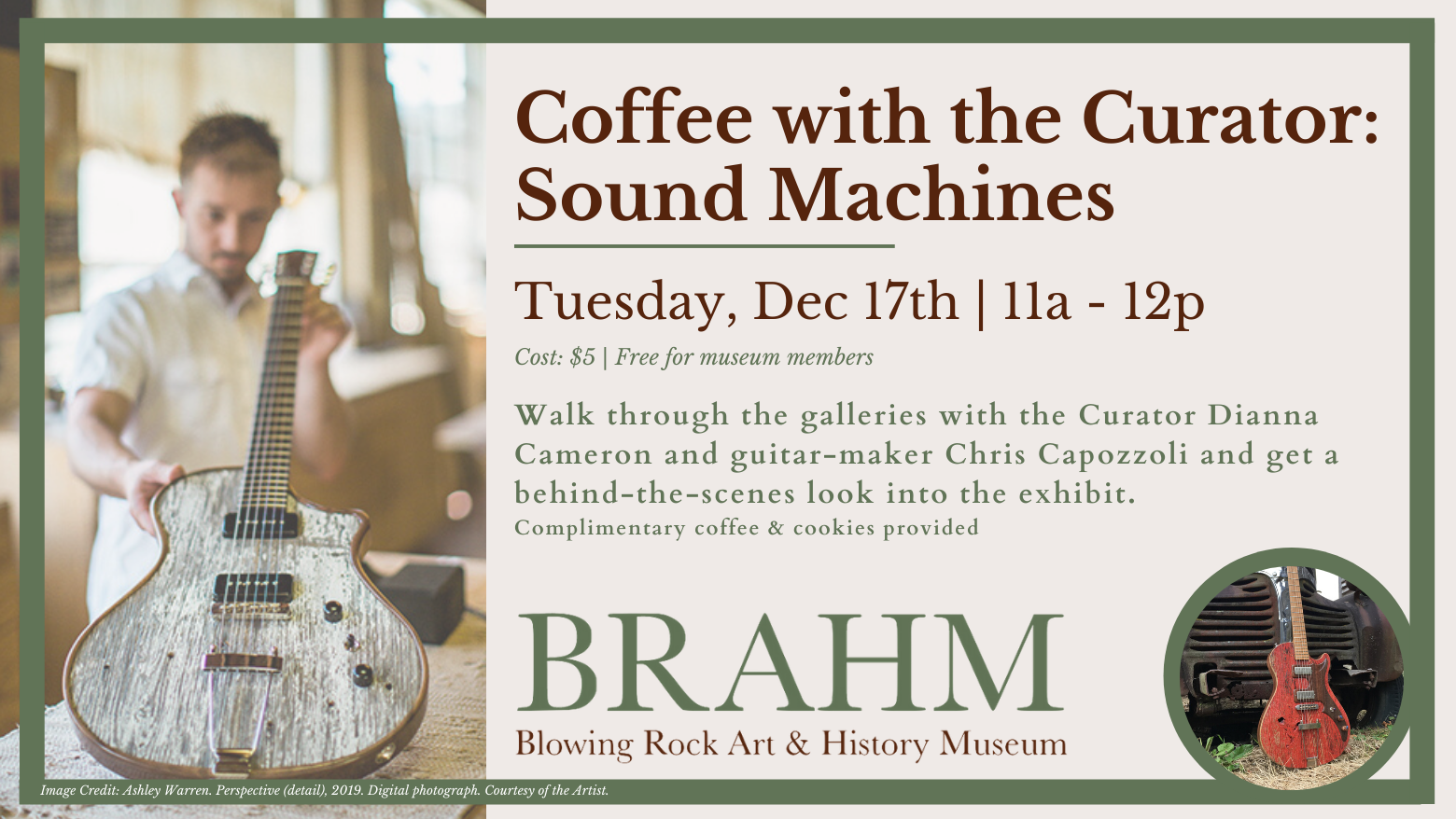 Take a walk through the galleries with the guest curator Willard Watson and guitar-maker Chris Capozzoli and get a behind-the-scenes look into the exhibition Sound Machines: Stringed Instruments by the Capozzoli Guitar Company.
Coffee with the Curator is a monthly program where guests are invited to converse and pose questions while enjoying complimentary coffee and sweets.
This event is free for museum members and $5 for non-members.
Image Credit: Ashley Warren. "Perspective", 2019. Digital photograph. Courtesy of the Artist.