Winter Exhibition Celebration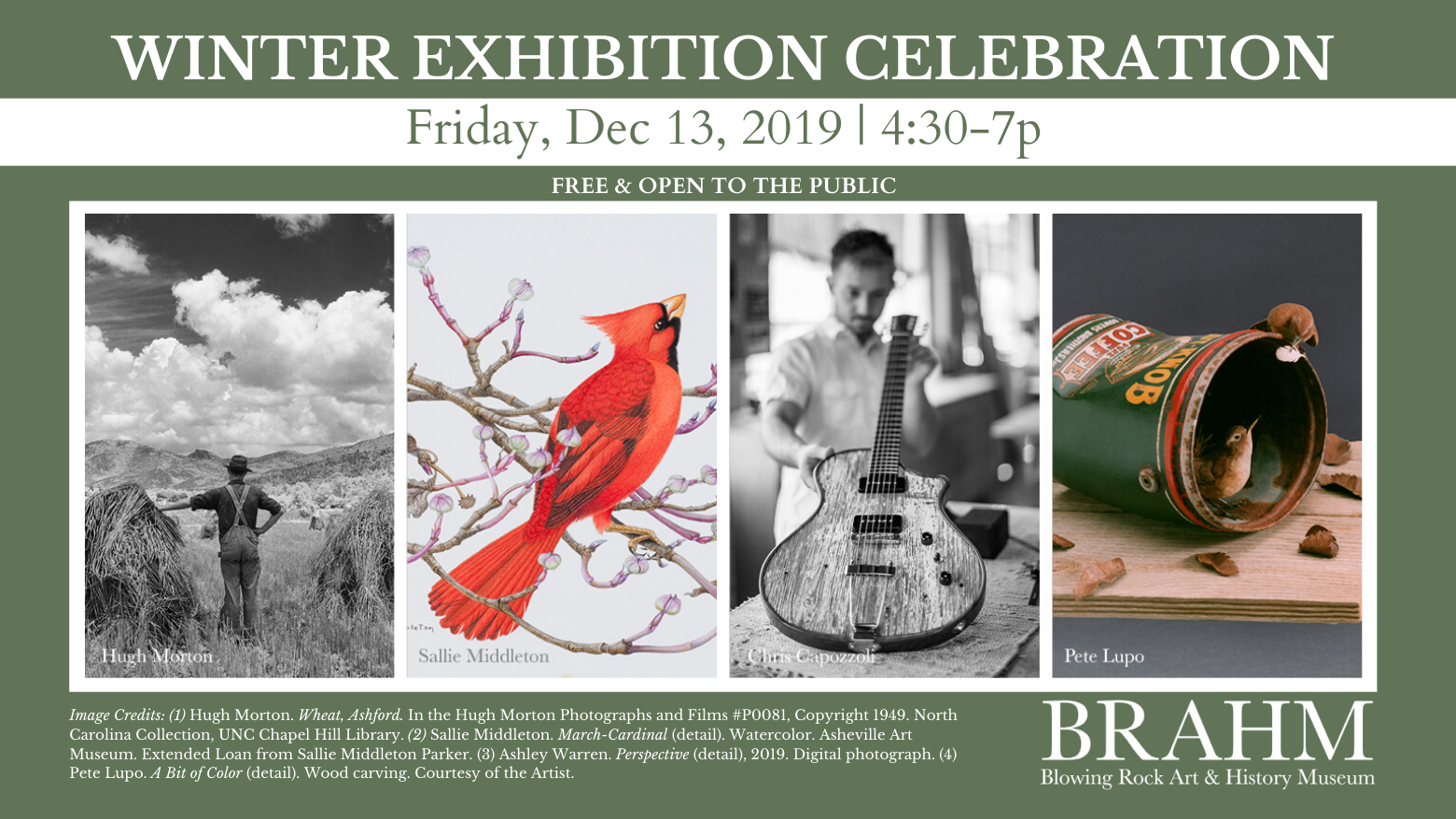 Our Winter Exhibition Celebration will take place on Friday, December 13th from 4:30 - 7:00 pm. Please join us as we celebrate the opening of our winter exhibits.

Photographs by Hugh Morton: An Uncommon Retrospective
November 9, 2019 - February 22, 2020
Image Credit: Hugh Morton. Wheat, Ashford. In the Hugh Morton Photographs and Films #P0081. Copyright 1949. North Carolina Collection, UNC Chapel Hill Library.

Sound Machines: Stringed Instruments by the Capozzoli Guitar Company
November 23, 2019 - March 7, 2020
Image Credit: Ashley Warren. Perspective (detail), 2019. Digital photograph. Courtesy of the Artist.

Sallie Middleton: A Life in the Forest
December 13, 2019 - March 21, 2020
Image Credit: Sallie Middleton. March-Cardinal (detail). Watercolor. Asheville Art Museum. Extended Loan from Sallie Middleton Parker.

Shared Spaces: Wildlife Wood Sculptures by Pete Lupo
December 13, 2019 - March 21, 2020
Image Credit: Pete Lupo. "A Bit of Color" (detail). Wood carving. Courtesy of the artist.

We hope to see you there!