Scholars & Scones: Apples of Cone Manor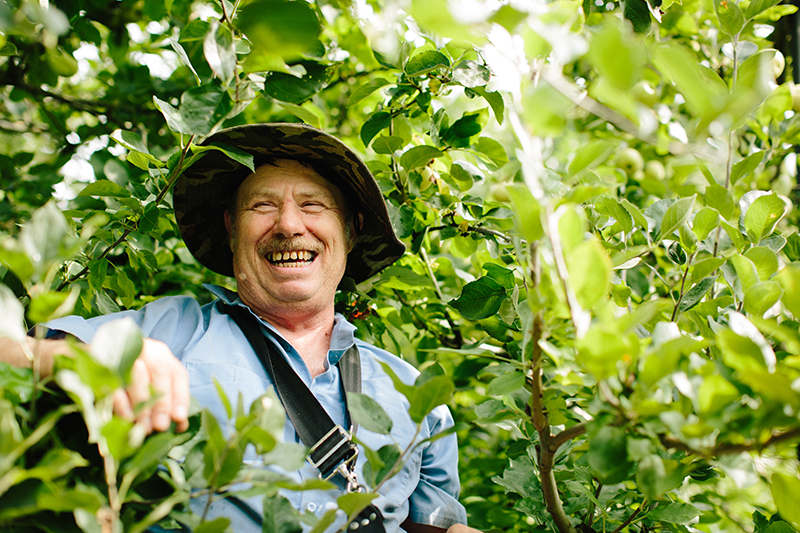 Have you ever tasted something so good that year's later it was still present in your memory? In 1951, the artist Henri Matisse was asked about the Cone family and he recalled a special kind of apple from Moses's orchard in Blowing Rock, that Matisse had tasted in Baltimore over 30 years earlier. Matisse did not have a culinary memory to rival an elephant, no, the apples of the Cone estate were exceptional and famous in their own regard. They were blue ribbon apples, appearing in and winning many international expositions and competitions.
Moses and Berth Cone intended to create a "model farm," that would use the latest scientific methods of agriculture. Moses worked with agricultural experts to select over eighty varieties of apple for planting. By 1908, his orchards featured more than 32,000 apple trees. While Moses Cone planned and planted the apple orchards at Flat Top, he did not live to see their first full harvest.
In the years after Moses's death, Bertha continued to manage the orchards and enter the apples into competitions. In 1911, the year of the orchard's first commercial harvest, Bertha submitted a variety called "Mother" to the National Horticultural Congress. She received first prize.
This program will be tasty and educational! Bill Moretz of Moretz Mountain Orchard is bringing a few varieties that were grown at the Cone orchards. He will also answer any questions about operating an apple orchard. Bill is also bringing apples for sale, so please bring cash if you would like to take a bag of fresh mountain apples home with you!
About the Speaker
Bill Moretz is a third generation apple farmer from Watauga County, NC. Moretz Mountain Orchard, was founded in 1933. Bill grows over a hundred varieties of apples, as well as blueberries, huckleberries, raspberries, blackberries, cherries, pears, plums, Quince, persimmons, paw paw, and peaches and nectarines if the weather cooperates. Bill is an apple expert you can also find him at the Watauga Farmer's Market on Saturdays and the High Country Food Hub online.
Scholars & Scones is a monthly educational program which invites patrons to spend a morning sipping coffee, eating locally-baked goodies, and learning about the latest research, writing, and creativity taking place in our region. There are complimentary breakfast goods from Backstreet Bakery and fresh cups of Hatchet Coffee Co. Dangerfield Blend will be served.
Free for museum members, $5 for non-members.
This event is presented to the community by Wells Fargo.
Image credit: Ashley Warren. "Bill Moretz", 2018. Digital photograph. Courtesy of the Artist.