Rolling Along with Matisse: Drawing and Painting the Figure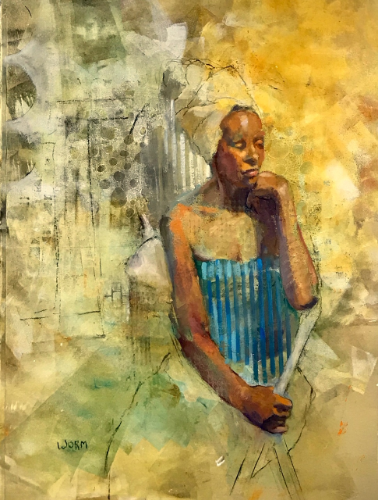 A 3-day Workshop for Teens and Adults
Each day begins with an exploration of Matisse drawings in the current exhibition Modern Visions, Modern Art: The Cone Sisters in North Carolina. Inspired by Matisse' creativity and approach students will explore innovative techniques in drawing and painting. Much of the work will be non-traditional using rollers, scrapers, stencils, syringes and eyedroppers. Students will draw and paint a clothed model. All opaque media are welcome, gouache (an opaque watercolor that mixes with transparent watercolor), oil, acrylic and mixed media. Emphasis will be placed on strong composition, good drawing, and beautiful color combinations. All ability levels are welcome. Further suggested materials list to follow.
Class limited to 12 adult/teen participants. $225 BRAHM members/ $245 non members.
Limited seating available. An 80% refund will be issued if the participant cancels by 8/28/2019.
Presented to the community by Wells Fargo.
About the Instructor
Kate Worm holds a bachelor's degree from Michigan State University and a master's degree from Columbia University Teachers College, with minors in visual arts. She studied figure painting for four years with renowned painter and educator Andrew Martin at UNC Greensboro. Her figure paintings were feature in American Artist Watercolor, Summer 2006, and she is featured in several YouTube videos created by Cheap Joe's. Kate is a Signature Member of WSNC (2010 first place winner) and the National Watercolor Society.
Kate Worm has been exhibiting her work and teaching art in North Carolina for more than 35 years.
She retired from the Hickory Museum of Art in 2015 after serving on the staff for 11 years, first as Adult Educator and finally Curator of the Permanent Collection. Her paintings are promoted by three galleries in North Carolina: Carlton Gallery in Banner Elk, Art Source in Raleigh, and City Art Gallery in Greenville.
Visit Kate's website at http://kateworm.com/