Scholars & Scones: Beyond the Gilded Age: The Cones of Flat Top Manor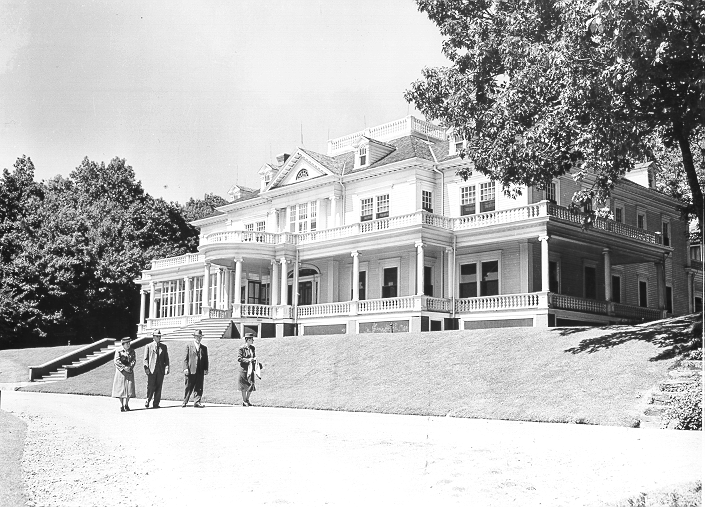 Moses Cone built his textile empire during a time of tremendous growth in America. He utilized the advances in technology and management practices within his mills, and particularly benefited from the expansion of the railroad in the United States. While he shared some commonalities with other leading industrialists, Moses and his wife Bertha Cone carved their own path through this era of excess. The Cones used their wealth to benefit the mountain communities of the High Country and to ultimately create a much-needed hospital in Greensboro, NC. Their Blowing Rock estate, Flat Top Manor, will be discussed and how it contrasts with other grand homes of the period.
About the Speaker
Jordan Calaway, is the development officer for the Blue Ridge Parkway Foundation. They are working with the National Park Service to preserve and protect the estate of Bertha and Moses Cone at Moses H. Cone Memorial Park. She has worked for the Museum of Early Southern Decorative Arts, The Gallery at Old Salem, and The Valentine. As an undergraduate art history student at Wake Forest University, Jordan interned at Reynolda House Museum of American Art. Her interest in Katharine and R.J. Reynolds' model farm and estate led to Jordan to write her masters thesis on Reynolda - research which has enriched her understanding of the Cone family's estate in Blowing Rock.
Scholars & Scones is a monthly educational program which invites patrons to spend a morning sipping coffee, eating locally-baked goodies, and learning about the latest research, writing, and creativity taking place in our region. There are complimentary breakfast goods from Backstreet Bakery and fresh cups of Hatchet Coffee Co. Dangerfield Blend will be served.
This event is free for BRAHM members and $5 for nonmembers.
Presented to the community by Wells Fargo.