Coffee with the Curator: Southern Strands Exhibition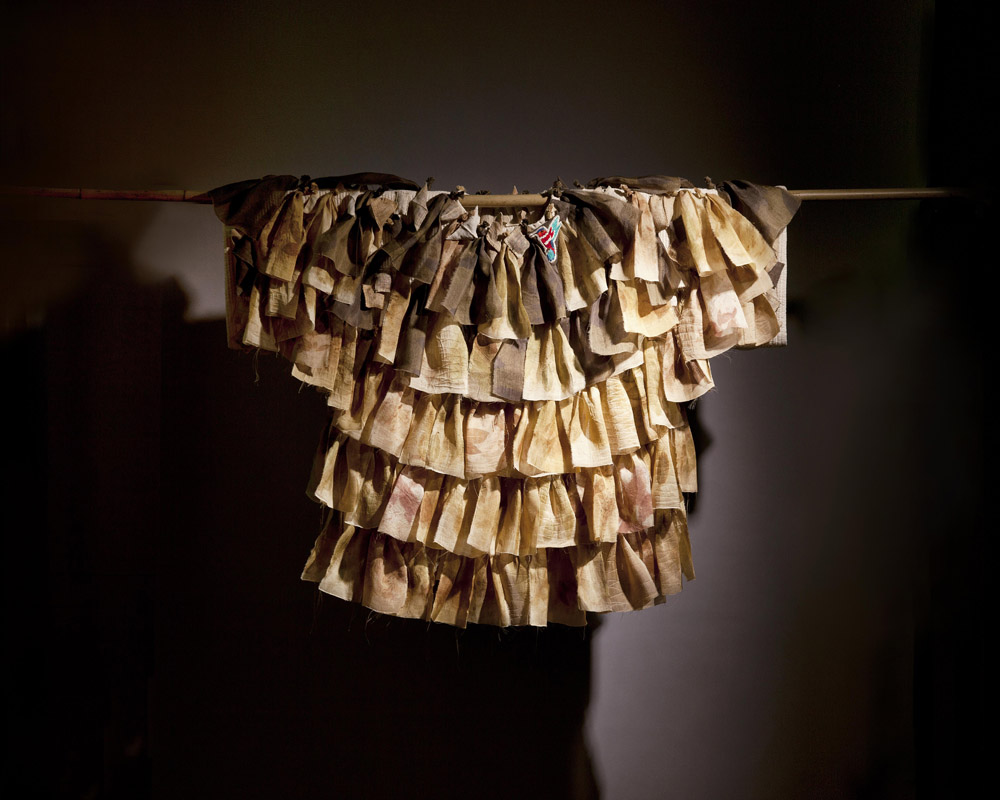 Take a walk through the galleries with the Curator and get a behind-the-scenes look into the Southern Strands: North Carolina Fiber Art an exhibit made possible by a grant from the Blue Ridge National Heritage Area Partnership. Coffee with the Curator is usually scheduled every 3rd Tuesday at 11:00 am.
Afterward, guests are invited to converse and pose questions while enjoying complimentary coffee and cookies (courtesy of Appalachia Cookie Company) with the Curator at the Museum.
Coffee with the Curator is free for museum members and $5 for non-members.
Image Credit: Precious Lovell. Wangari Maathai War Shirt, 2012. Mixed media; eco printed silk, hand embroidery, coffee dyeing, hand and machine sewing, pattern making, garment construction. 47.5 x 6 x 36 inches. Courtesy of the artist.