Scholars & Scones: Saving the Endangered Bats of Grandfather Mountain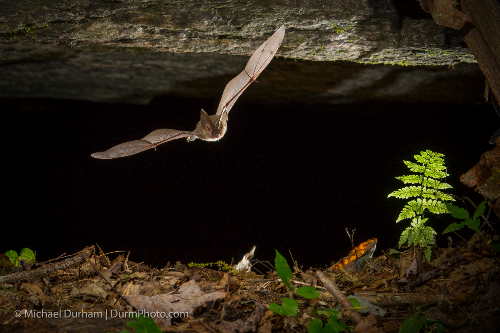 The Blue Ridge Conservancy and our local, state and federal partners worked to permanently protect the habitat of the endangered Virginia Big-Eared Bat in the Grandfather Mountain corridor. To celebrate this amazing conservation success, Appalachian State University's Documentary Film Services produced a short film to tell the story.
About the Speaker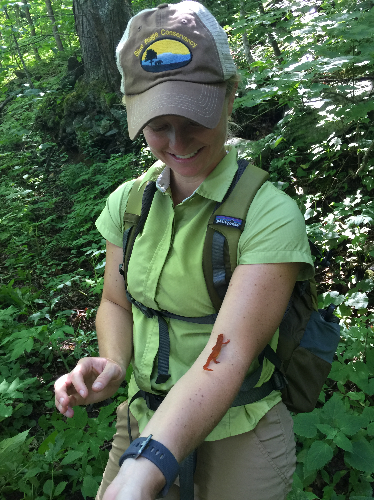 Nikki Robinson is a local conservationist who has a passion for nature and outdoor recreation. She works for Blue Ridge Conservancy, a nonprofit land trust focusing on protecting natural resources in the High Country. Her role at BRC is the Communications and Outreach Associate, and she spends a lot of her time educating the public to understand the benefits and support the need for land conservation.
She is happy to call Western North Carolina home and appreciates the natural and cultural history of the Appalachian Mountains. The abundance of interesting plant and animal diversity and convenient access to public lands available for recreation keep her inspired and motivated in her career.
Nikki's educational background includes a Bachelor of Science degree in Environment and Natural Resources from Clemson University and a Master of Science degree in Plant Biology from the University of Vermont.
Nikki was a co-producer for this documentary about the Virginia big-eared bat.
Scholars & Scones is a monthly educational program which invites patrons to spend a morning sipping coffee, eating locally-baked goodies, and learning about the latest research, writing, and creativity taking place in our region. There are complimentary breakfast goods from Backstreet Bakery and fresh cups of Hatchet Coffee Co. Dangerfield Blend will be served.
Free for museum members, $5 for non-members.