Crafting with the Southern Highland Craft Guild: Shibori Silk Scarves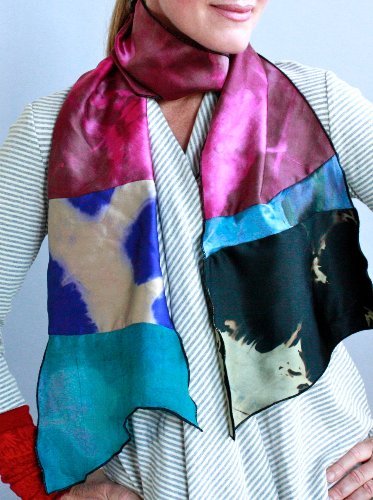 Shibori is the sophisticated Japanese ancestor of tie-dyeing, and students will shibori-dye three pre-hemmed silk scarves to take, wear, and enjoy. We will use simple techniques of clamping, tying, stitching, and wrapping resists on the scarves, then immerse them in vibrant dye baths to layer rich colors and gorgeous patterns. (materials fee includes 3 silk scarves).
Cost for BRAHM Members $70/Nonmembers $80 (includes materials).
Limited seating available. An 80% refund will be issued if the participant cancels by 6/28/2019.
Appropriate for ages 14+
Southern Strands: North Carolina Fiber Art is made possible by a grant from the Blue Ridge National Heritage Area Partnership.
About the Instructor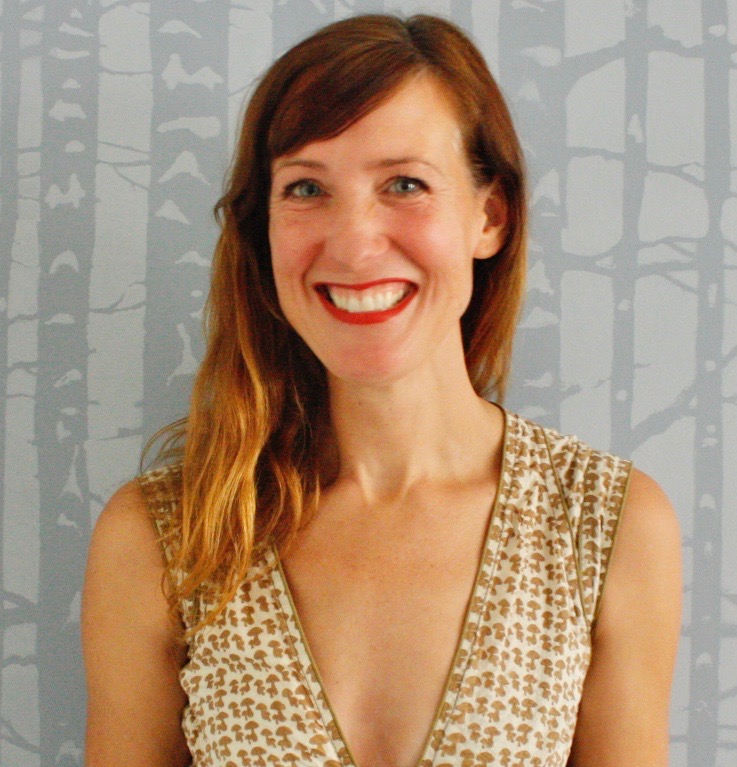 Jen Swearington is the creator of Jennythreads handmade apparel and accessories and the author of "Printing on Fabric: Techniques with Screens, Stencils, Inks and Dyes." A member of the Southern Highland Craft Guild and three-time Quilt National exhibitor, she has crafted a creative living in Asheville, NC since 2003.