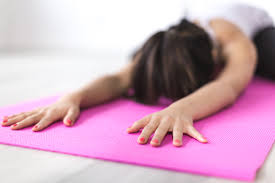 Join us on Wednesday for gentle yoga with instructor Drew Gardner. Take a mid-week break with some gentle stretches. Class begins promptly at 12 pm. Stop in for a relaxing lunch hour.
Please RSVP by calling Willard Watson at (828) 295-9099 ext. 3005 or emailing him at programs@blowingrockmuseum.org.
This class is $5/person. A limited supply of mats, bolsters, blocks and straps will be available, but participants are encouraged to bring their own.
Please check the calendar and Facebook for updates on this class.
About the Instructor
"Yoga found its way into my life as a young teenager. I started practicing Bikram yoga as a punishment from my mom. As a result, I found peace, love, and forgiveness for myself on the mat and in the heat.
After 5 years of Bikram, when I was in my early 20's, life was kicking my butt and I lost touch with myself. I experienced so much chaos and confusion about how to be in this world.
I once again found Yoga through a Vinyasa practice. I found incredible stillness in the movement of breath linked with asana. Yoga helps us to observe ourselves without judgement. Yoga can help us to heal and be strong enough to to walk through the chaos of life; to be a light in the darkness.
I am formally trained in several different lineages of yoga including but not limited to Vinyasa, Hatha and Ashtanga. I have studied with and under Kundalini, Iyengar and Reiki masters. With over 900 hours of formal training I am well versed in teaching and understanding of yoga. However the more I learn, the more I realize how much more there is to learn.
Fun Fact: I spent 10 days chanting OM alone in a cave in northern Nepal in January 2018."