Summer Exhibition Celebration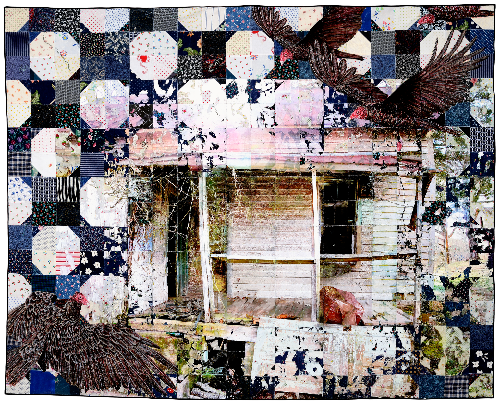 Join us on Friday, May 31st from 4:30-7:00 pm for the opening of our latest exhibitions!
Our seasonal Exhibition Celebrations are some of our biggest gatherings of the year! Three times a year—winter, summer, and fall—on a Friday evening from 4:30 pm - 7:00 pm, the Museum hosts a reception to celebrate our latest changeover of exhibitions in the galleries. Hors-d'oeuvres, drinks, and music are offered throughout the evening. You'll have the chance to meet museum staff, exhibiting artists, featured historians, and fellow cultural enthusiasts from across our High Country community. Every reception is free, family-friendly, and always a party you don't want to miss! This event is free and open to the public.
Southern Strands: North Carolina Fiber Art
May 25 - October 27, 2019
Southern Strands: North Carolina Fiber Art is made possible by a grant from the Blue Ridge National Heritage Area Partnership.
Gail Haley's Jack Tales: New Acquisitions to the Collection
Open through June 30, 2019
Young at Art Student Spectacular: Work by Kindergarten through Third Grade at Blowing Rock School
Open through June 2, 2019
"The 152nd Annual International Exhibition of the American Watercolor Society"
May 3 - July 21, 2019
Image credit: Jeana Klein. "Yard Sale," 2016. Acrylic paint and inkjet printing on recycled fabric; machine-pieced and hand-quilted. 59 x 71 inches. Photograph by Peter Geoffrion. Courtesy of the artist.