Scholars & Scones: Doc Watson before the Folk Revival: Early Performances in Boone, Blowing Rock, and surrounding areas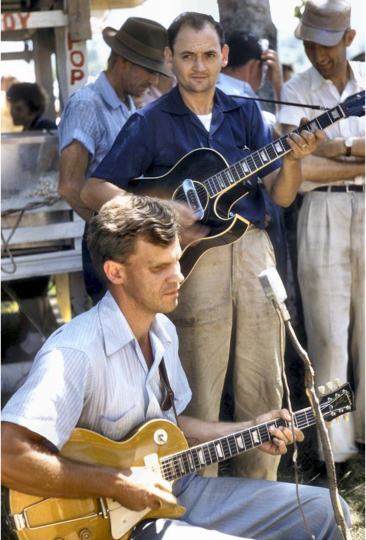 When Doc Watson was "discovered" by Folk Revivalist Ralph Rinzler in September 1960, he was already 37 years old and had been playing guitar and singing in public for at least 20 years. Much has been written about Doc after 1960, but comparatively little is known about his earlier years. Using recently discovered newspaper articles and ads, as well as photographs and oral history, we can trace an active semi-professional career at fiddlers' conventions, talent shows, dances, land sales--even busking on the street--in Watauga, Caldwell and surrounding counties. Doc performed in Blowing Rock at the school auditorium and the American Legion long before his appearances at local nightspots in the 1970s and afterward. Considered as a whole, he was well-prepared to begin a professional career when the opportunity arose .
About the speaker
Gary Boye is Professor and Music Librarian at Appalachian State University. He received the Ph.D. in historical musicology from Duke University in 1995 and the Master of Science in Library Science from the University of North Carolina, Chapel Hill, in 2000. He is currently researching the history of popular culture and music in northwest North Carolina from 1900-1960.
Scholars & Scones is a monthly educational program which invites patrons to spend a morning sipping coffee, eating locally-baked goodies, and learning about the latest research, writing, and creativity taking place in our region. There are complimentary breakfast goods from Backstreet Bakery and fresh cups of Hatchet Coffee Co. Dangerfield Blend will be served. This event is free to members, $5 nonmembers.
photo credit: Hugh Morton, from UNC's Hugh Morton collection