TAC Talk: Wes Waugh On Becoming An Artist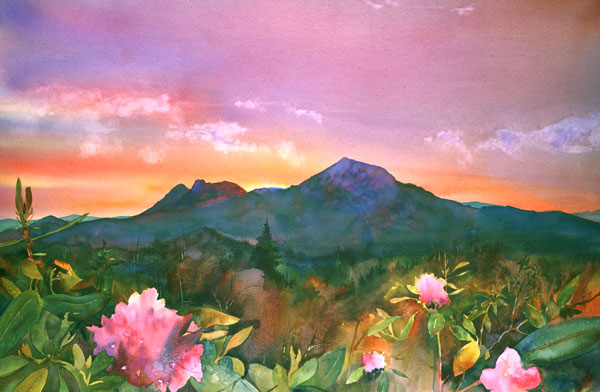 The Development of an Artist / A generalized model of the typical learning and growth patterns experienced by artists; including the common psychological, emotional, and technical work that leads to confidence and success.
"People in a general sense, tend to most strongly associate being an artist with a result; a painting, a sculpture, a performance, etc. A deeper look into how this result evolves from the human effort and all that is implied in this is an interesting topic for many. As artists, we ask ourselves many introspective questions throughout our development, and I have found that these questions change rather dramatically as we progress. The purpose of our discussion is to examine some of the stages in this process that I find as predictable, interesting, and possibly helpful to be aware of.
My conclusions and the model I developed to describe this process emanates from my own personal experience as well as information gathered from many informal and often, recreational discussions with artist friends. Formalizing concepts from these discussions helped me to better see myself, and my own development and advancement in the world of art as something that actually does have a framework, a bone structure so to speak. My hope is that the model provided might help aspiring artists or those at any level on the continuum, to identify themselves within the context and model provided in some respect. Then, one can ask the questions needed about what might be my greatest strengths, as well as the areas that need attention to fully actualize in this role.
We can all agree that art-making is a complex and nuanced endeavor, with an almost infinite number of approaches offered up. How does one chart a course amidst this? How do you make decisions, decide upon a 'style,' have the courage to put yourself and your work out there? How will I know if I am 'an artist?' While no brief discussion or concept model can send participants out the door with the answers to all of these questions, I feel that our conversations in this session will lead to some clarity and inspiration to continue this journey!"
-Wes Waugh
Due to the interest in this event, please RSVP to Willard Watson at (828) 295-9099 ext. 3006 or by emailing him at programs@blowingrockmuseum.org.
About the Speaker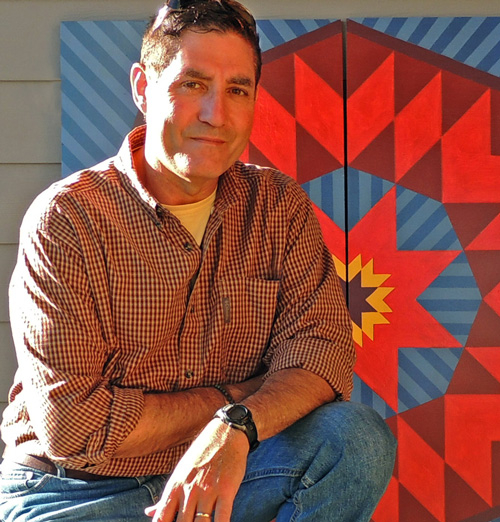 Wes Waugh is a Boone, North Carolina artist, juror, workshop instructor and presenter. Originally from Statesville, N.C., he has been painting since the age of 12 and is currently recognized as one of the southeast region's leading landscape watercolorists. Wes's artwork resides in private collections around the U.S., in the estate collection of the late Charles Kuralt, in the High Country home of author Lee Smith, in the Appalachian State University Turchin Center Permanent Collection, and has been featured in U.S. Air Magazine. Waugh describes his influences as stemming from the translational and design influenced watercolor landscapes of the late Eliot O'Hara and Edgar Whitney, both prominent mid-20th century American watercolor masters. His first watercolor workshop was taken with renowned artist and AWS Dolphin Award Winner, Joe Miller, in 1988. Wes has also studied with contemporary watercolorists William B. Lawrence, and Cheng Khee-Chee, both students of the late Edgar Whitney. He cites artist, author and friend, Noyes Capehart Long, with providing "great influence in pushing me to develop multi-media techniques. In addition, Noye's art and process motivated me to explore textural work and construction pieces". Wes's best known work is landscape oriented, and typically dominated by bold watercolor washes and the use of a variety of surfaces chosen to best reflect the nature and essence of his subjects. Being a lifelong outdoor enthusiast greatly contributes to the direction of his subject material as images collected over years of backpacking, canoeing and fishing excursions often form the base from which new paintings evolve. Travels to India, China, western U.S., and the Canadian wilderness have all inspired new work usually with a solo exhibition following. He has held twelve solo exhibitions and a number of partnered exhibitions during his painting career: "I find comfort in knowing that remote wilderness areas still exist, and often try and draw from my personal experience in visiting these areas as a new painting forms. There is no greater reward than someone feeling strongly enough about one of your efforts to make art, that they want to place the result in their home".
Thursday Art and Culture (TAC) Talks bring collegiate level lectures to your museum. Featuring scholars from around the country, the lectures are selected to provide supplemental information on our current exhibits, or highlight the history and heritage of the mountains. Beginning at 6 pm these events have an hour long lecture with audience question and answer session at the end.
This lecture is free for members and Plein Air Festival registrants and $5 for nonmembers and public.