Member trip to Mint Museum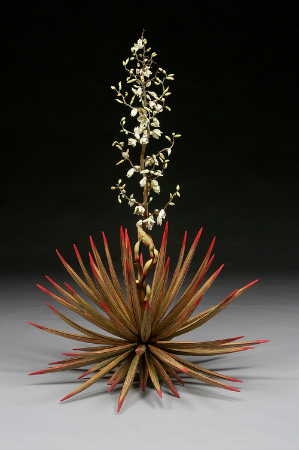 BRAHM Announces Member Trip to the Mint Museum in Charlotte on March 23rd
BRAHM members are invited to an exclusive tour of artist Michael Sherrill's Retrospective Exhibition at the Mint Museum in Charlotte.  The artist, himself, will lead a guided tour of the exhibit.  
The trip is limited to 20 people, and interested members should call BRAHM to register at (828) 295-9099.  The participants will meet in Charlotte for the tour at 11:00 AM.  The tour will be followed by a Dutch treat lunch. Cost is $20 for members at the $150 level and above and $30 for all other members. This includes the tour and admission to the Museum. The registration deadline is March 18th. Trip costs are non-refundable.
In his delicately rendered sculptures, Michael Sherrill seeks to elicit a sense of wonder from viewers and to make them see things fresh. Working with clay, glass, and metal, his exquisite floral forms have the allure of Martin Johnson Heade's passion flower and orchid paintings and the botanical engravings of John James Audubon, at the same time they are remarkably new. This retrospective will illustrate the artist's evolution over his more than 40-year career and highlight his contributions to contemporary art, craft, and design.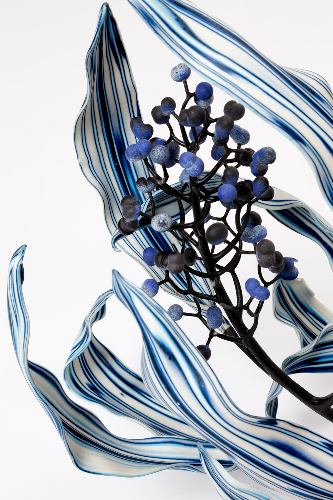 Image Credit: (at top) Michael Sherrill, Temple of the Cool Beauty (Yucca), 2005, polychrome, porcelain, Moretti glass, silica bronze, The Mint Museum Collection, Gift of Ann & Tom Cousins; (directly above) Michael Sherrill, Dutch Solomon, 2015, porcelain, silica bronze, glass, John Michael Kohler Arts Center Collection, Gift of the Artist.