Scholars & Scones: Toys and Times of Willard Watson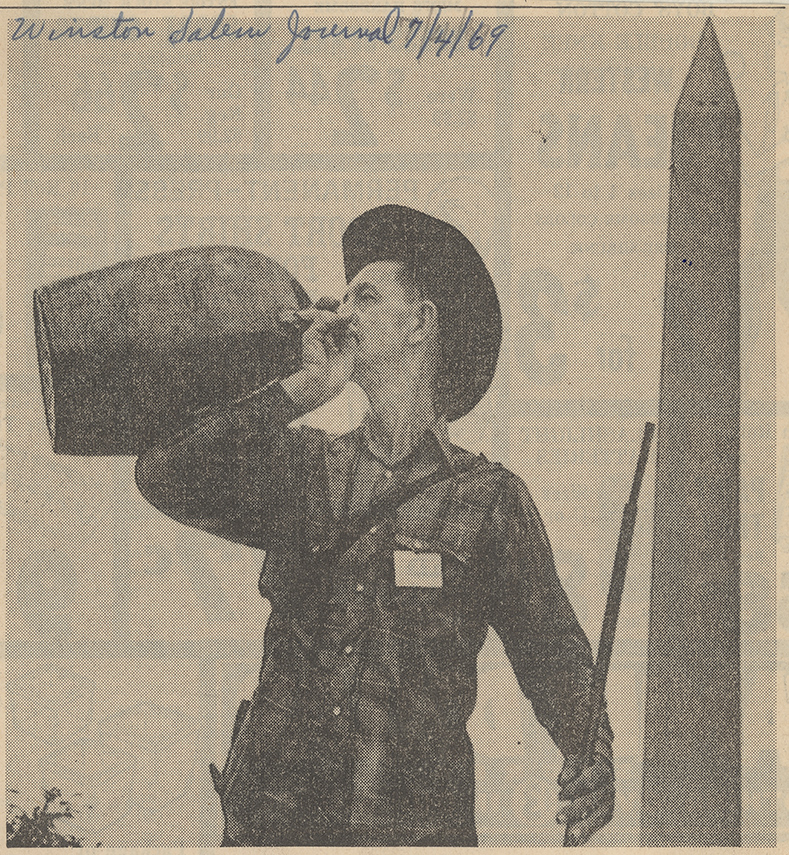 He who works with his hands is a laborer,
He who works with his hands and his head is an artisan,
But he who works with his hands, his head, and his heart is an artist.
(Tangerman, 1936).
From speaker Willard C. Watson III...
For generations Appalachian people found their livelihoods in the forest. My family, the Watsons of Deep Gap, North Carolina, are no exception. In this talk, I will investigate the toy making style of my great-grandfather Willard Cline Watson, and show how he used creativity in a traditional art form to validate his youth. Watson was: a mountaineer, toy carver, dancer, banjo picker, moonshiner, raconteur, and a man that "can't hardly be whipped by a piece of wood." He was well documented by newspapers, folklorists, and filmmakers. He can be seen in the Foxfire Books volume 4, 6, and 12. In 1985 Appalachian State University graduate student David Huntley wrote Willard Watson and his oral narratives: an analysis with edited texts: a thesis. Huntley's work focused on a series of interviews conducted with Willard in his workshop in 1984. Huntley picked Willard as his subject because "Willard Watson is one of better known raconteurs of North Carolina. His reputation brings strangers to his home on Wildcat road, and whenever he is in public, he draws a crowd eager to listen to him talk" (4). His tales were unique and inspired by life experience. They served both as a form of entertainment and allowed him to communicate his culture and values to his audiences. This lecture will look at Willard's life, folk art, and legacy.
About the Speaker
Originally from Fayetteville, North Carolina, Willard moved to Boone in 2008, but his roots run deep in Watauga County. He has a Masters in Appalachian Studies with a concentration on Sustainability and a Bachelors of Science in Sustainable Development both from Appalachian State University. Since 2010 Willard has been an active member of the High Country community through volunteerism and event planning. He has worn many hats in the area such as co-chair of the Doc & Rosa Lee Watson Music Fest 'n Sugar Grove, community outreach specialist for Sustain Appalachian, and events manager for Center 45 Climbing & Fitness. His great-grandfather and namesake, Willard Watson I, was a well-known toy carver, moonshiner, and dancer.
His academic and volunteer passions intersect on the topic of cultural preservation and community development through the creative arts. He enjoys performing music with his band Mexican Hot Chocolate, cooking, and rock climbing. He also serves as the Food Vendor and Seminar Coordinator for the High Country Beer Fest.
Scholars & Scones is a monthly educational program which invites patrons to spend a morning sipping coffee, eating locally-baked goodies, and learning about the latest research, writing, and creativity taking place in our region. There are complimentary breakfast goods from Backstreet Bakery and fresh cups of Hatchet Coffee Co. Dangerfield Blend will be served.
Free for members, $5 for nonmembers.