Winter Exhibition Celebration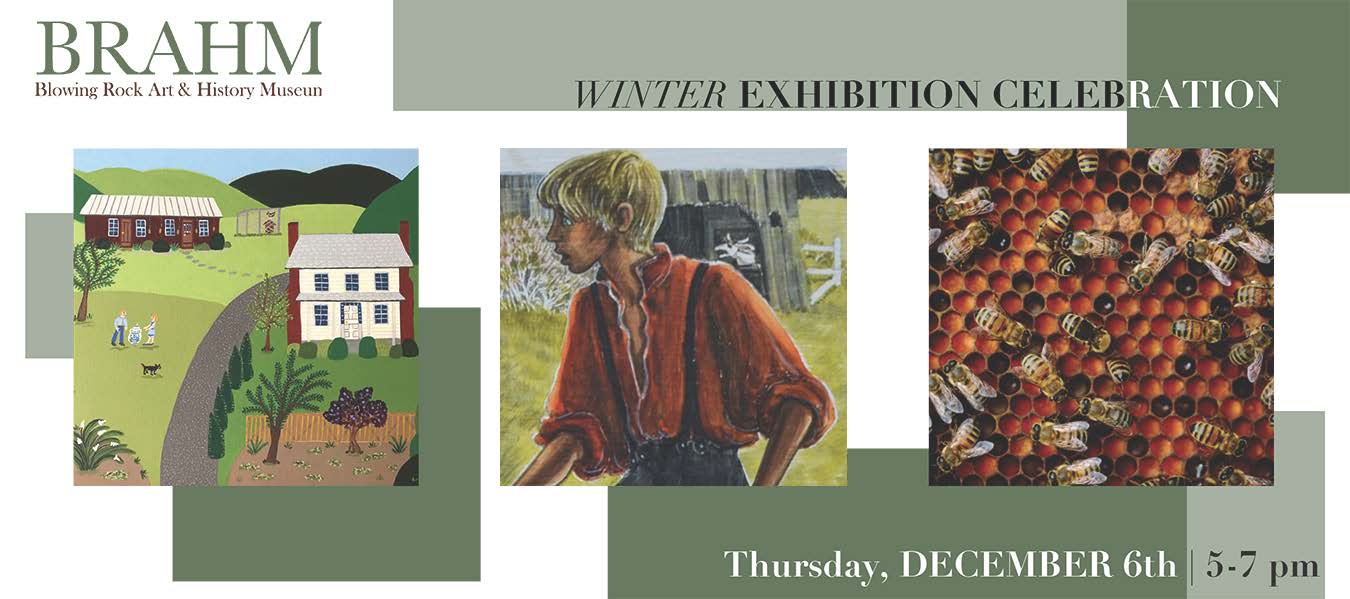 Our seasonal Exhibition Celebrations are some of our biggest gatherings of the year! Three times a year—winter, summer, and fall—on a Thursday evening from 5:00 pm - 7:00 pm, the Museum hosts a reception to celebrate our latest changeover of exhibitions in the galleries. Hors-d'oeuvres, drinks, and music are offered throughout the evening. You'll have the chance to meet museum staff, exhibiting artists, featured historians, and fellow cultural enthusiasts from across our High Country community. Every reception is free, family-friendly, and always a party you don't want to miss! This event is free and open to the public.
Outsiders: The Inside Story of Folk Art
December 1, 2018 - May 5, 2019
Image Credit: Barry Huffman. Matt Jones Pottery, 2016. Oil on board. 28 x 24 inches. Courtesy of the artist.
Gail Haley's Jack Tales: New Acquisitions to the Collection
December 6, 2018 - March 23, 2019
Farm. Forage. Feast: High Country Foodways
December 1, 2018 - April 20, 2019
Image Credit: Ashley Warren. Busy Bees, 2018. Digital photograph. Courtesy of the artist.
Featured Community Gallery Exhibitions:
Remembrance: The Nostalgic Impulse at Work
November 30 - December 8, 2018
Group exhibition of student work guest curated by Honors Thesis candidate Emma Bouma
Coming Soon: Everything but the Kitchen Sink
December 6, 2018 - February 9, 2019
Group exhibition of works by ASU Spring 2019 BFA Senior Studio students
Center Image Credit: Sean Gerard Clark. Ancestrail, 2017. Mixed media on wood. 23 x 28 inches. Courtesy of the artist.