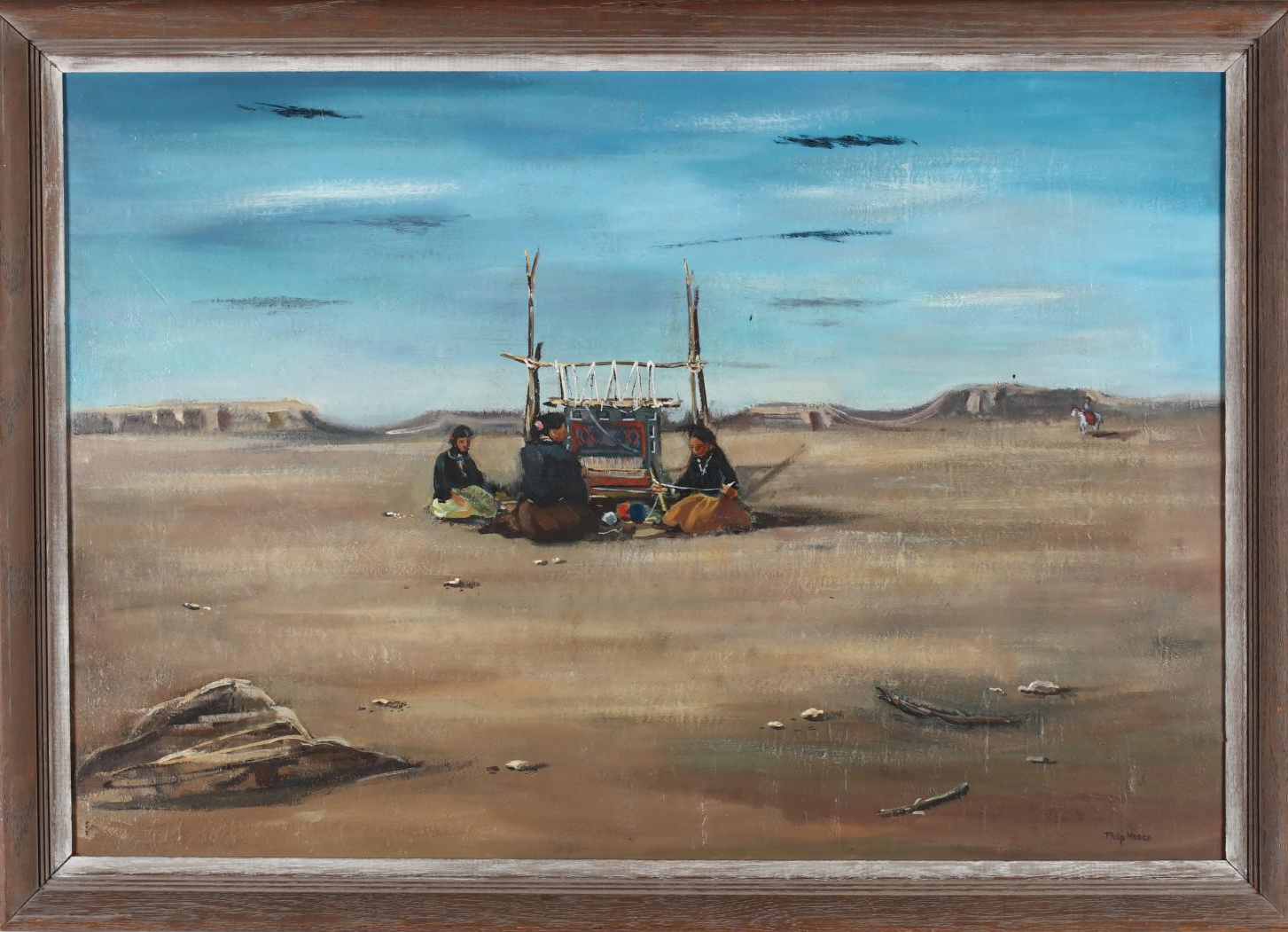 Take a walk through the galleries with the Curator and get a behind-the-scenes look at paintings by Philip Moose! Coffee with the Curator is usually scheduled every 3rd Tuesday at 11:00am.
Afterward, guests are invited to converse and pose questions while enjoying complimentary coffee and cookies (courtesy of Appalachia Cookie Company) with the Curator at the Museum.
Coffee with the Curator is free for museum members and $5 for non-members.
Image Credit: Philip Moose (1921-2001). The Pitch, 1952. Oil on board. Permanent Collection, Blowing Rock Art & History Museum, Blowing Rock, NC.