Movies at the Museum: Cotton Tale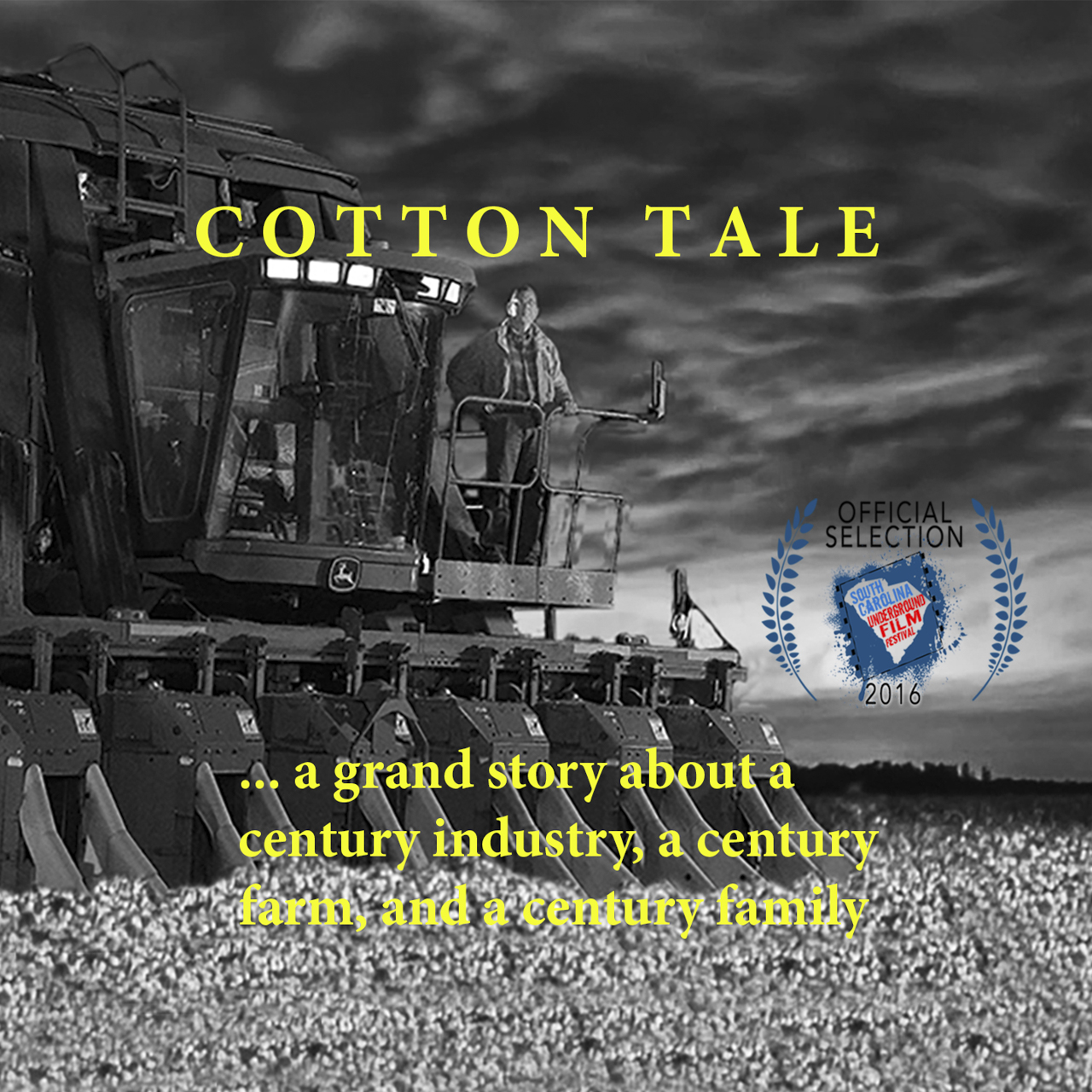 Special Director's Screening!
Extending from one of our current exhibitions, "Houck Medford: Coming Home to Cotton," Cotton Tale is an industry, farm, family, and faith documentary headlining the changes in cotton production and agribusiness during the last 60 years. The narrative vehicle for this documentary is the voice of the "last-one-standing" patriarch of a four generation farm family living in the Four Hole Swamp of low-country South Carolina. Family members, multi-generational farm hands, and community testify to the family's farming heritage and deep-seated values of faith, succession, and family pride. Also prominent in the story is the family's loyalty to John Deere, a manufacturer of farming equipment since 1837.
About the speaker
Houck Medford was born into a rich world of story telling traditions. His experiences with his father and grandfather who were bear-hunting and fish-catching storytellers instilled the values of good timing, imagery, and the power of a well-crafted story. Taking pictures, learning the craft, and eventually embracing photography as the art form has become an extension of his compassion for others and enthusiasm for life.
His photography mentor was Mr. Hugh Morton (1921 – 2006), owner and developer of Grandfather Mountain, now a World Heritage Site. On Houck's pilgrimage to ask Mr. Morton' s blessing to create the Blue Ridge Parkway Foundation, Mr. Morton asked, "Do you have a good camera? Do you know how to take great photographs? Do you know how to tell a story?"
Houck Medford is a native of Waynesville, NC and a third generation dentist. He attended Wake Forest University, received his Doctor of Dental Surgery degree from Emory University, completed his hospital residency at Carolinas Medical Center in Charlotte and was the first faculty member of the Department of Dentistry at the Wake Forest University Medical Center. He was distinguished professionally as a Diplomate of the American Board of Oral Implantology and developed a national teaching program in implant dentistry. He maintained a private practice and retired from dentistry in 1996.
In 1997, he created the Blue Ridge Parkway Foundation and left the organization in 2010 as CEO Emeritus and Founder. His passion as a documentary photographer and film maker, and with his wife "K.B.", celebrate the uncelebrated. They personally invest in individuals who they think will make a difference in their lifetime; and who might otherwise not have the resources or opportunities to fully develop their personal potential and unique abilities.
After the film, a discussion will be led by Houck Medford, the Director of Cotton Tale.
We also encourage patrons to turn their Thursday night into dinner and a movie in Blowing Rock! All you need to do is pick up your ticket anytime during museum hours on the day of the film, and present it at Bistro Roca for a 10% discount on your meal (offer only valid the day of the film). Make dinner reservations early in the day, tour BRAHM, stay for a film and discussion and then head over to Bistro Roca for a delicious local dinner!
Movies at the Museum is sponsored by Bistro Roca. Also, thanks to the following individuals: Bo Hughes and Carol Frye.
This event is free for members, $5 for non-members