TAC Talk: White Gold featuring Thomas Sayre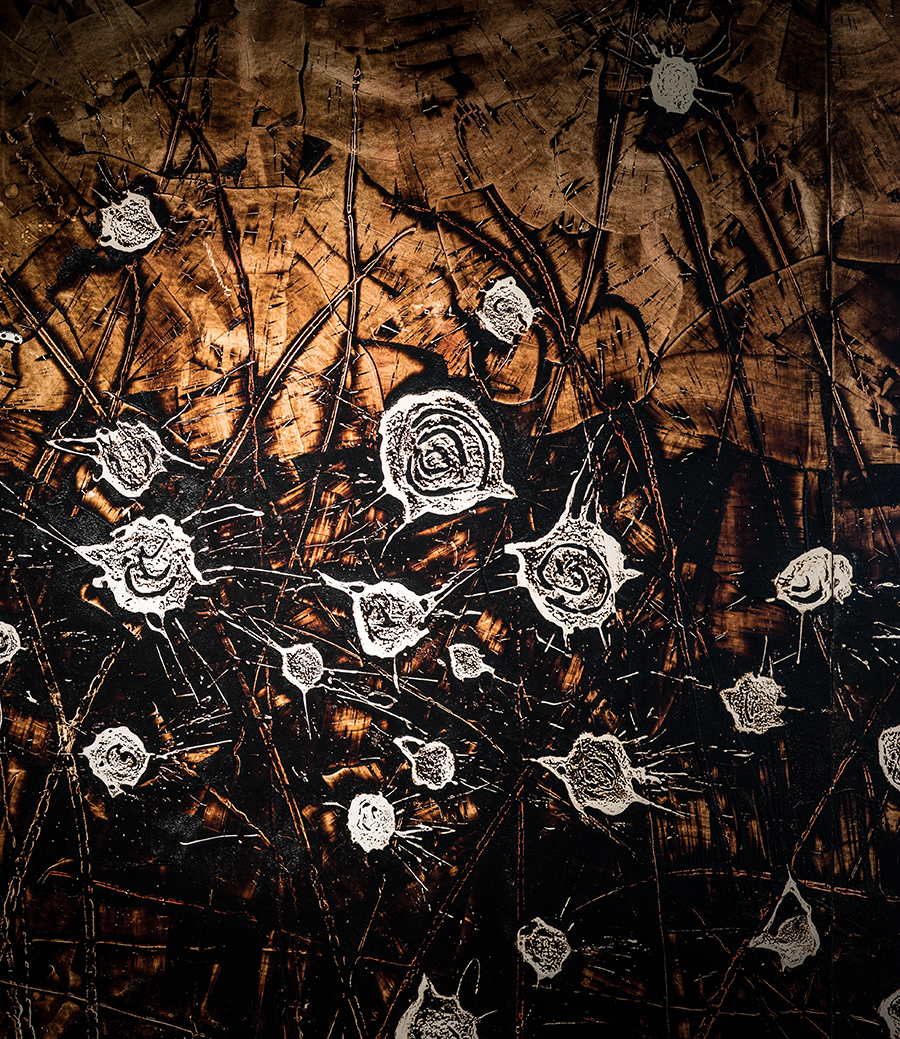 *Rescheduled from 9/13*
Thomas Sayre has always made work that dances between human intention and the resistance of materials. His process of making allows the life of the work to spring from the world's serendipitous offerings when the human hand intersects with nature. The earthcasts in the exhibition, White Gold, are an expression of this intersection. Through his two-dimensional work, the same intersection is achieved with dirt, tar, paint, and Sayre's labor, the physical act of smearing, scraping, and rubbing. For Sayre, this process is also a symbolic reckoning with the past. White Gold refers to cotton and a reverence for the land, the labor, and the people (forced or unforced) who made cotton their livelihood. White Gold is a fierce expression of the Southern landscape: the searing beauty and the haunting pain of history, memory -- and ultimately belonging.
About the speaker
Thomas Sayre is a Raleigh, NC based artist who is best known for his large-scale earthcast sculptures. He has created public installations across the United States and around the world. Sayre grew up in Washington, D.C. He attended the University of North Carolina at Chapel Hill as a Morehead Scholar, majoring in English and Studio Art. He graduated in 1973, summa cum lade. He was awarded a Michigan Fellowship with a three-year grant from the Ford Foundation to create sculpture at the University of Michigan. In 1975, he attended the Master of Fine Arts program at the Cranbrook Academy of Art. Sayre received the North Carolina Award for Fine Arts in 2012 and received an honorary doctorate from North Carolina State University in 2014. He currently resides in Raleigh, NC with his wife, Joan-Ellen Deck. Together they have two daughters.
Thursday Art and Culture (TAC) Talks bring collegiate level lectures to your museum. Featuring scholars from around the country, the lectures are selected to provide supplemental information on our current exhibits, or highlight the history and heritage of the mountains.
Beginning at 6 pm these events have an hour long lecture with audience question and answer session at the end. Unless otherwise posted, all TAC talks are free for members and $5 for non-members.
This event is free for members, $5 for non-members.
Thomas Sayre: White Gold, organized by CAM Raleigh, is made possible by generous support from AV Metro, Citrix, Cotton Incorporated, the North Carolina Arts Council, and the Betty Eichenberger Adams Society. CAM Raleigh is funded in part by the City of Raleigh based on recommendations of the Raleigh Arts Commission.
Thomas Sayre. Thicket (detail), 2016. White laminated masonite panel with roofing tar, Kilz paint, and water-based acrylic floor sealer. Photograph by Art Howard. Courtesy of Clearscapes, Raleigh, NC.