A Place to Call Home | A talk with James Farmer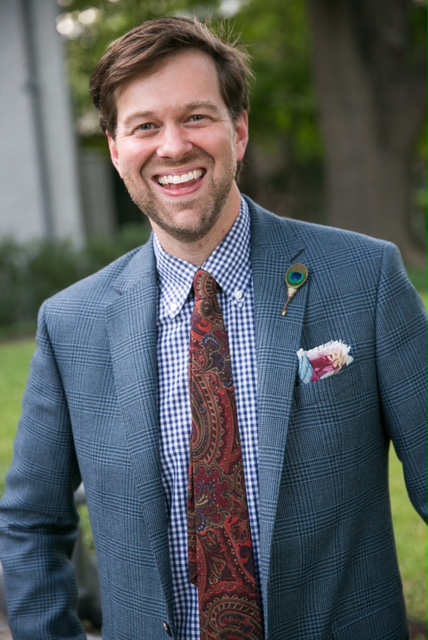 **Tickets extremely limited. Please call (828) 295-9099 for ticket information.**
The Blowing Rock Art & History Museum is proud to present a talk and lunch with author and designer James Farmer. This special event will take place at the Blowing Rock Country Club on Friday, July 20, 2018 at 11:00 a.m.
James T. Farmer III is the author of several books including the Wall Street Journal best-selling garden book "A Time To Plant". His latest publication "A Place to Call Home" is his first interior design book featuring eleven homes from Sea Island to Atlanta to St. Louis.
Brought up in the South, James is a professional garden, floral and interior designer; cook; author and lifestyle expert. In addition, Farmer's work has been published in various magazines and he is a frequent guest on television and radio. Farmer's natural Southern grace and warm personality light up any room. A skilled and entertaining speaker, Farmer is truly a young and fresh voice for his generation. Whether he's teaching how to plan the perfect summer picnic, using everyday items to create exquisite tabletops, creating drop-dead gorgeous flower arrangements and wreaths, or making his grandmother's skillet peach pie, Farmer masterfully guides his audience through the art of elegant garden living. James enjoys signing his books, which will be available following the lecture.
Seats are extremely limited. Please call (828) 295-9099 for reservations.
Tickets purchased before July 1st are $75 and $85 between July 1st-July 19th. Tickets must be purchased in advance and will not be sold at the door. Purchase tickets directly through BRAHM. No refunds.
BRAHM is an exempt organization as described in Section 501(c)3/EIN# 30-0003315 of the Internal Revenue Code. $50 of the ticket price for this talk is tax-deductible as allowed by the IRS to 501(c)3 organizations.