Scholars and Scones: Cecil and Maud in the Laurel Valley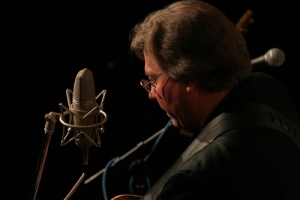 Free for members, $5 for non-members.
Join ballad singer and storyteller Joe Penland as he discusses the journey of song collectors Cecil Sharp and Maud Karpeles, who collected ballads in western North Carolina in 1916. This talk will complement BRAHM's exhibition of the historic photographs taken by Sharp on his journey through Appalachia. (These photographs are on display with permission from the English Folk Dance & Song Society, Cecil Sharp House, London.)
Joe Penland was born and raised in rural Madison County in the Appalachian Mountains of North Carolina. He is the proud steward of twelve generations and over 350 years of the rich oral tradition of his Scotch and English ancestors. Penland inherited the instruments of his grandfather (who died long before his birth) and was taught to play by his aunts. He learned the "love songs" from them and from the great singers of Sodom Laurel. These singers include Lee, Berzilla, Doug, and Cas Wallin and Berzilla's sister and brother Dellie Norton and Lloyd Chandler.
He has appeared at numerous festivals, toured Great Britain eight times, and has been awarded the coveted Bascom Lunsford Award, named for his cousin, the founder of the longest running folk festival in America, for his "significant contribution to preserving our mountain music."
Complimentary breakfast goods and locally-brewed coffee will be served.
BRAHM is a proud friend of the Blue Ridge Music Trails of North Carolina.