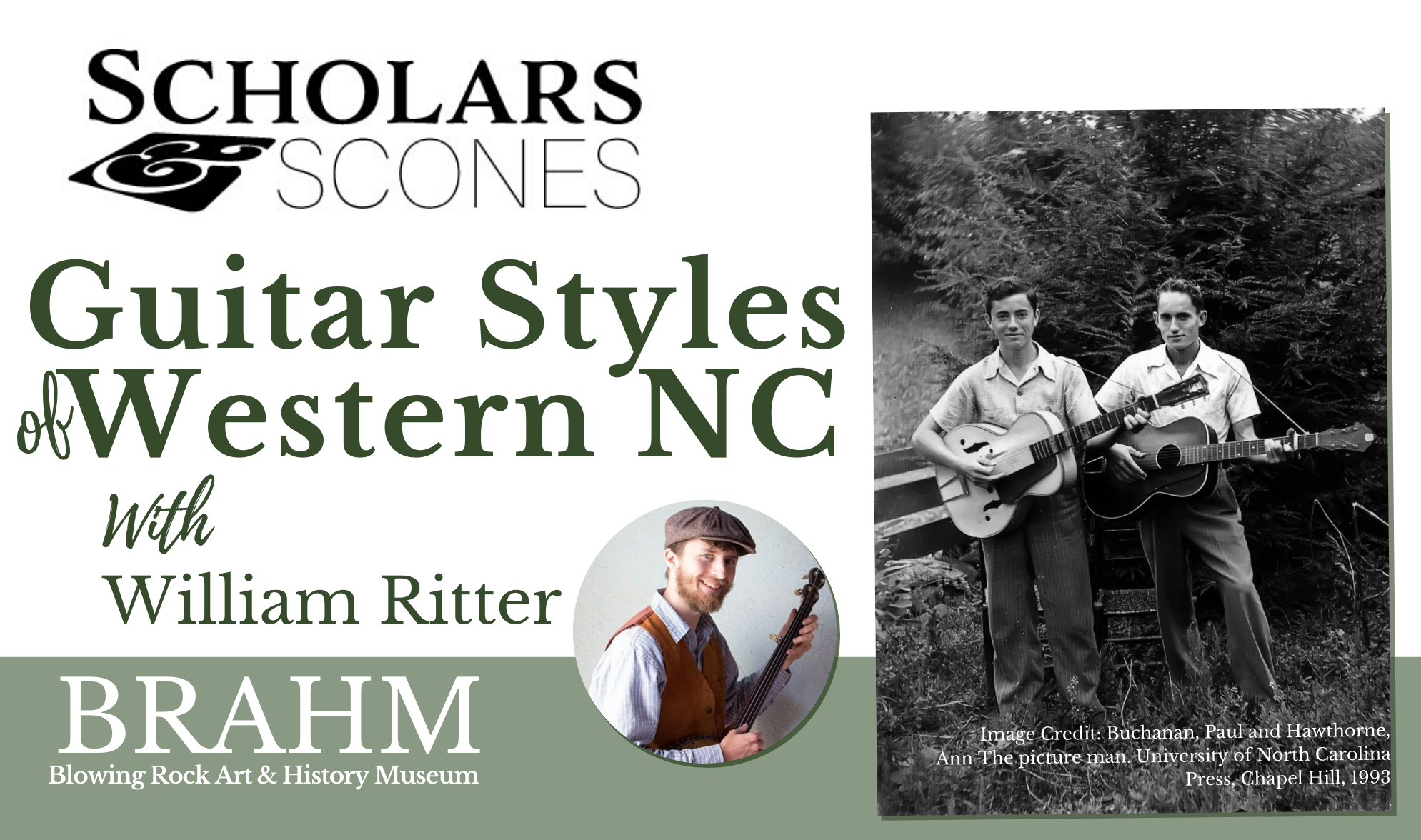 The musicians of western North Carolina are known for their skill. In this video by William Ritter, he highlights and discusses the styles of three Mitchell county guitar players against the backdrop of pre-WWII guitar playing in Western North Carolina.  
William's presentation features vintage instruments, a guitar made by one of the players (Ray Dellinger).  Enjoy!
*One of Ritter's guitars is currently on display in BRAHM's exhibition, "Sound Machines: Stringed Instruments of the Capozzoli Guitar Company," and due to quarantine restraints, could not be included in this recording.
ABOUT THE SPEAKER:
William Ritter, is a native of Bakersville, NC, and an alum of Western Carolina University.  He graduated with a degree in Technical Theatre, but spent most of his time in school studying the musical folk traditions of Western North Carolina. Recently, William received his MA in Appalachian Culture and Music from Appalachian State University.  William plays banjo, fiddle, guitar, and other "string-ed things." He is particularly interested in old apple trees and mountain humor--ever eager to swap lies, half-truths, jokes, and seeds. William's parents always kept a big garden, and (whether he liked it or not) he had the opportunity to learn the finer points of gardening from his father Richard.  Over the past few years, William has collected a freezer-full of old-timey family seeds that have been passed down in Appalachia and elsewhere for generations.