The Way Watauga Works Photography Competition
January 1, 2018 - March 2, 2018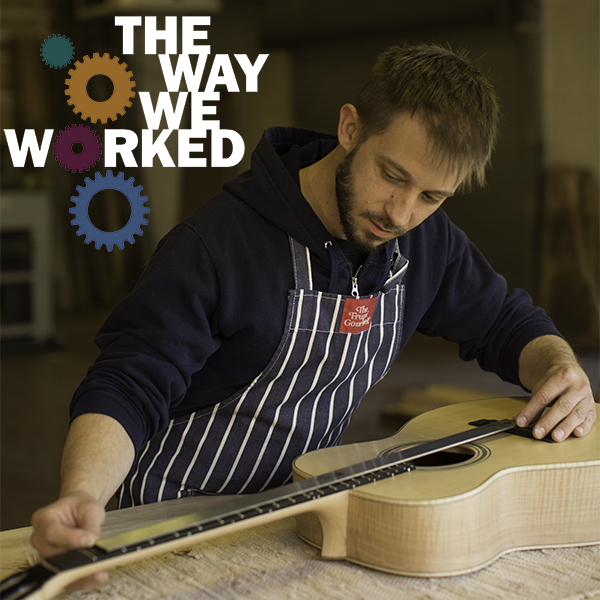 The Blowing Rock Art & History (BRAHM) is pleased to announce that it will hold a public photography competition, The Way Watauga Works. The photography competition will focus on the theme of the Smithsonian Museum on Main Street exhibition, The Way We Worked, which will be hosted at the Museum from March 20 - April 28, 2018. The photo competition will include three categories: Youth, Adult (18+), and People's Choice. The three selected winners will have their work professionally printed and displayed in the Museum as part of our The Way Watauga Works exhibition, which will be on display from May 5 - July 22, 2018. Upon the exhibit's closing, the winning photographers will receive their printed photograph and a family level membership to the Museum.
Photographs must focus on work in Watauga County and must be taken no earlier than January 1, 2017. The subjects can be of any age and any industry. Photographs must be submitted digitally using the entry form below. Submissions will be accepted through Friday, March 2nd at 5 pm. People's Choice nominations will be open beginning on Monday, March 5th. Voting will take place on the BRAHM website at blowingrockmuseum.org, from March 5 - April 2, 2018.
The Blowing Rock Art & History Museum is a non-profit organization located at 159 Chestnut Street (on the corner of Chestnut and Main Street) in Blowing Rock, Watauga County, North Carolina, a small village nestled in the Blue Ridge Mountains. BRAHM seeks to provide cultural enrichment to the High Country communities by promoting the arts and Southern Appalachian heritage and history through educational programs, exhibitions, activities, and permanent collections.
Museums on Main Street is a partnership between the Smithsonian Institution Traveling Exhibition Service (SITES) and state humanities councils. It was created to serve museums, libraries, and historical societies in rural areas, where one-fifth of all Americans live. SITES has been sharing the wealth of Smithsonian collections and research programs with millions of people outside Washington, D.C., for over 65 years. It connects Americans to their shared cultural heritage through a wide range of exhibitions about art, science, and history, which are shown wherever people live, work, and play. For more information, including exhibition descriptions and tour schedules, visit www.sites.si.edu.   
Questions about The Way Watauga Works photography competition should be directed to Willard Watson, Director of Programs and Outreach at the BRAHM, at brahmprograms@gmail.com or by calling (828) 295 - 9099, ext. 3006
---
Photo entries must adhere to the following guidelines:
- 300 DPI, .jpg or .tiff file, preferably sized at 24" x 36", horizontal or vertical (Note: Photos taken with smartphones will be accepted for review, and if selected for the exhibition, will be printed at the size which provides the best resolution at the discretion of BRAHM.)
- Include your LAST NAME and the photograph title in the filename of each of your images. (Ex. "Jones_WillardWatsonofBRAHM.jpg")
- No more than 3 photographs per applicant may be submitted for consideration.
- The photographs must be taken in Watauga County within the past 12 months (no earlier than January 1, 2017).
- You must be the creator of the photograph and hold the image rights for submitting the photo for print.
- You agree to allow the Blowing Rock Art & History Museum to print and reproduce your photo in print publications, as well as online and social media.
-BRAHM recognizes the responsibility of the photographer to adhere to legal standards and best practices in obtaining model releases. Please see the sample model release.