Summertime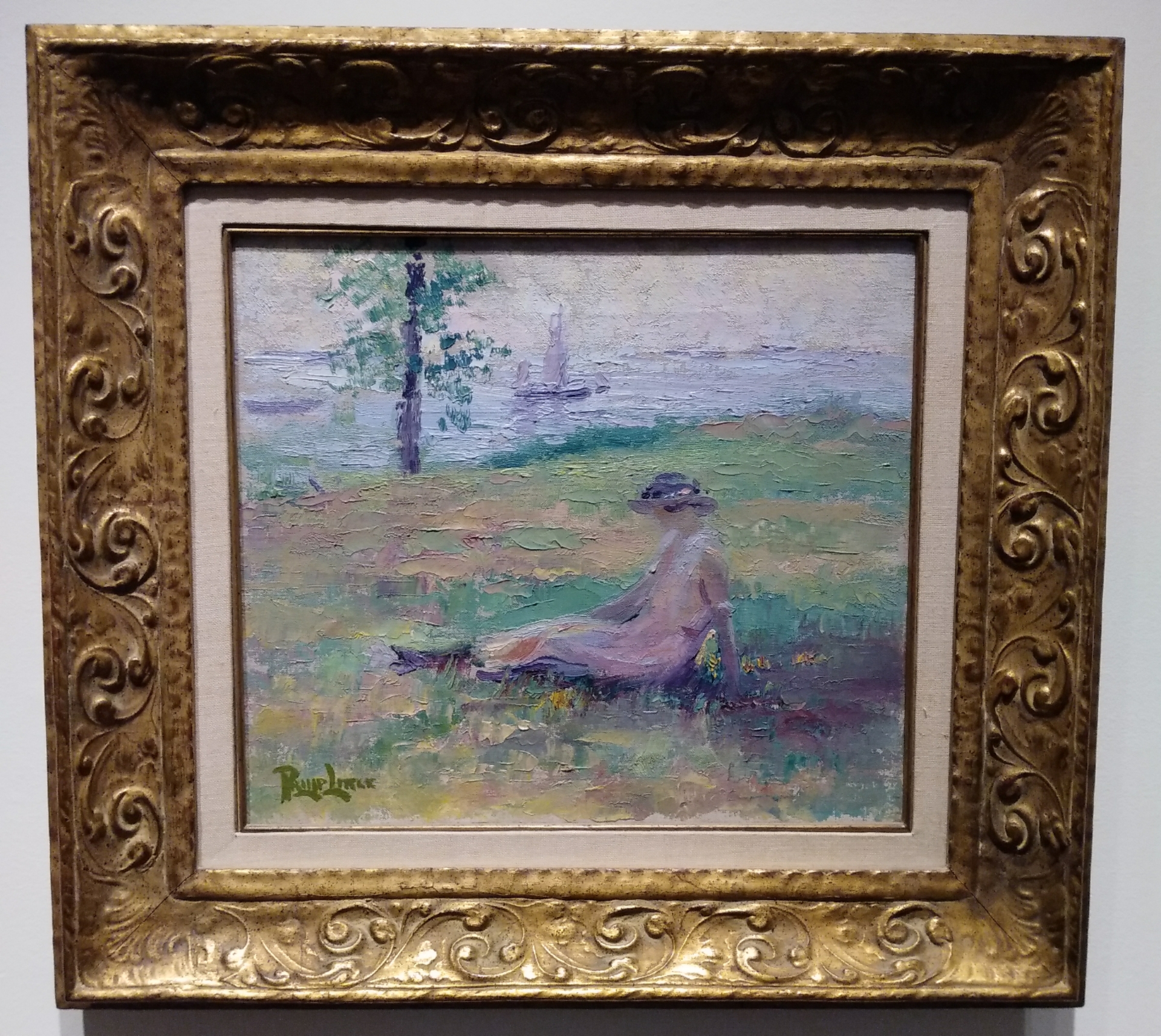 Phillip Little
Summertime, 1920
Oil on Canvas
Permanent Collection 2016.01.03
Phillip Little was born in Swampscott, MA on September 6, 1857, the son of James Lovell and Julia Augusta Cook. He attended M.I.T. intending to go into business until contracting Typhoid Fever (1875-1876). From 1877-1800 he attended Lowell School of Design at the Institute of Technology and worked in the lithography department of Forbes Lithograph Company of Boston.
From 1881-1882 he and Frank W. Benson were students at Boston's Museum School and the following year he exhibited for the first time a the Boston Art Club (April-May) and married Lucretia Shephard Jackson. He later married Caroline King on his 82nd birthday (1938).
Little and Benson lived at 2 Chestnut Street, Salem MA beginning in 1886, and they were neighbors in 1831. It is said that Little was influenced by the work of Frank W. Benson as much as Benson was of his impressionistic canvases and the two often painted outdoors together.
From 1887-1901, Little served in the Massachusetts National Guard attaining the rank of General with the Second Corps Cadets. Civic minded Little was elected to the Salem Board of Alderman (1892-1893), was a member of the School Board (1898-1912) and the Essex Institute.
Little actively exhibited throughout the U.S. and Europe and he maintained close ties to all the members of the Boson school of painting. His light-filled landscapes and scenes of New England harbors and wharves, Green Island (sheepscot river), Maine storms and boating parties, trout streams and lobster fishermen are close in style to that of his long friend, Frank W. Benson. Art critic A.J. Philpott described Little "one of the best landscape painters in America." (Boston Globe 1919)
Little died in Salem on March 31, 1942. Frank Benson was a pallbearer at his funeral at Grace Church.