Out Buildings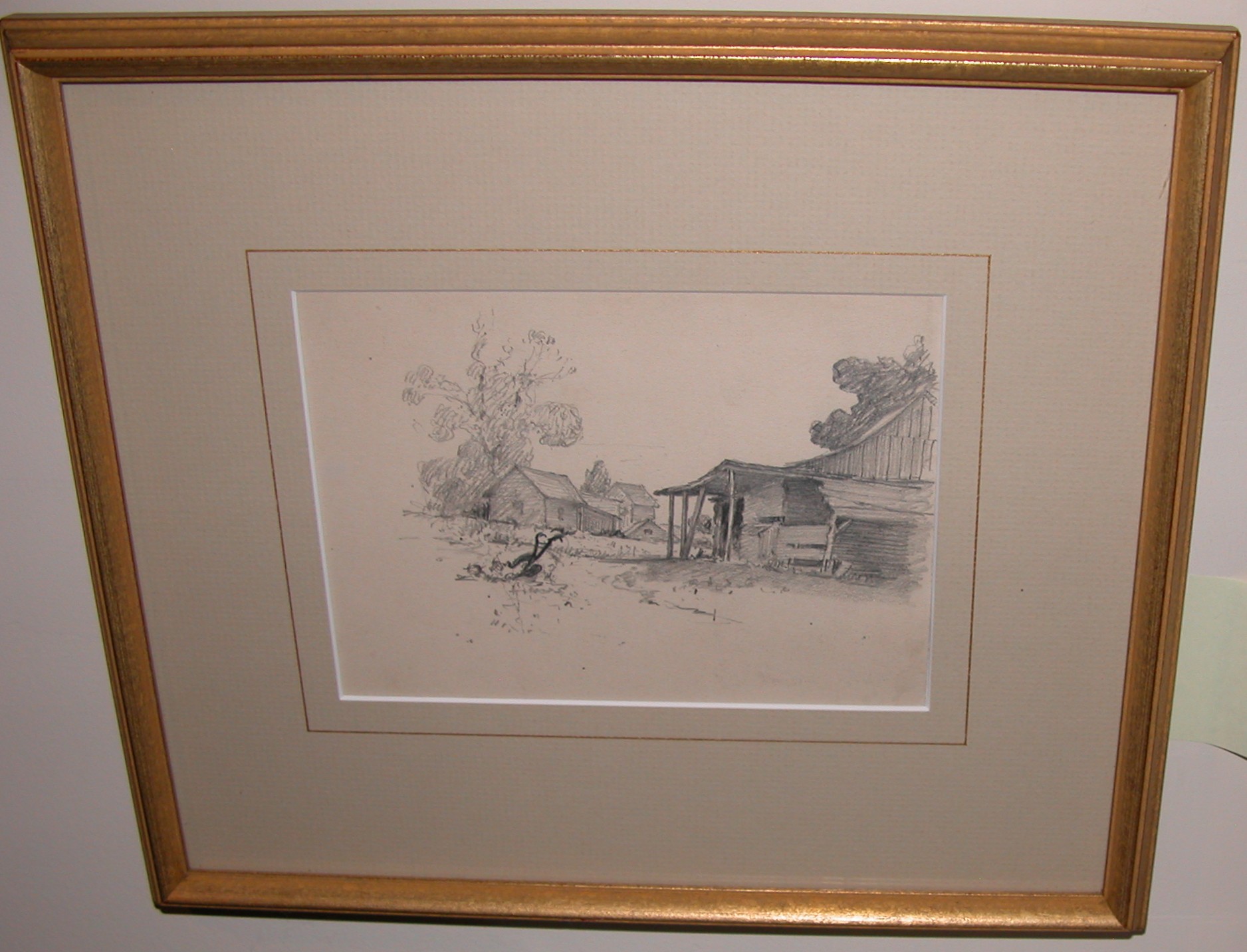 Elliott Daingerfield
Out Buildings, c.1900
Pencil on Paper
Permanent Collection 2006.2.31
John Elliott Parker Daingerfield (1859 - 1932) has been recognized as one of North Carolina's most important artists. Daingerfield was born in Harpers Ferry, West Virginia, but he was raised nearby in Fayetteville, NC. Daingerfield knew early on that he wanted to be an artist. Inspired by other American artists of the age, such as his friend and mentor George Inness, Daingerfield grew into a prolific American painter. After moving to New York in 1880 to pursue his passion at the age of 21, he enrolled and exhibited at the National Academy of Design and took classes at the Art Students League. By 1886, Daingerfield fell ill and returned to Blowing Rock to heal. He later chose to spend his summers here to paint and study the landscape of the Blue Ridge Mountains. He built several homes, including Edgewood, Windwood, and Westglow, all three of which still stand today. The remainder of his career consisted of traveling back and forth from New York to North Carolina to teach, draw, and paint.
Daingerfield is best known for his paintings of landscapes, religious scenes, and still lifes. His style shows influences of impressionism, with light and color dominating a painting's composition and hints of tonalism are also present, as seen in his darker paintings. Daingerfield was trained traditionally and rejected realism. He began a painting with small studies — quick sketches in pencil, and then continued with smaller versions of what would soon be large, polished works of art. He also felt a deep, spiritual connection with nature and often painted en plein air. The mountains surrounding Blowing Rock were a constant source of inspiration.
Daingerfield passed away in his studio in New York in 1932 and was buried in his hometown of Fayetteville, NC.