Nude Standing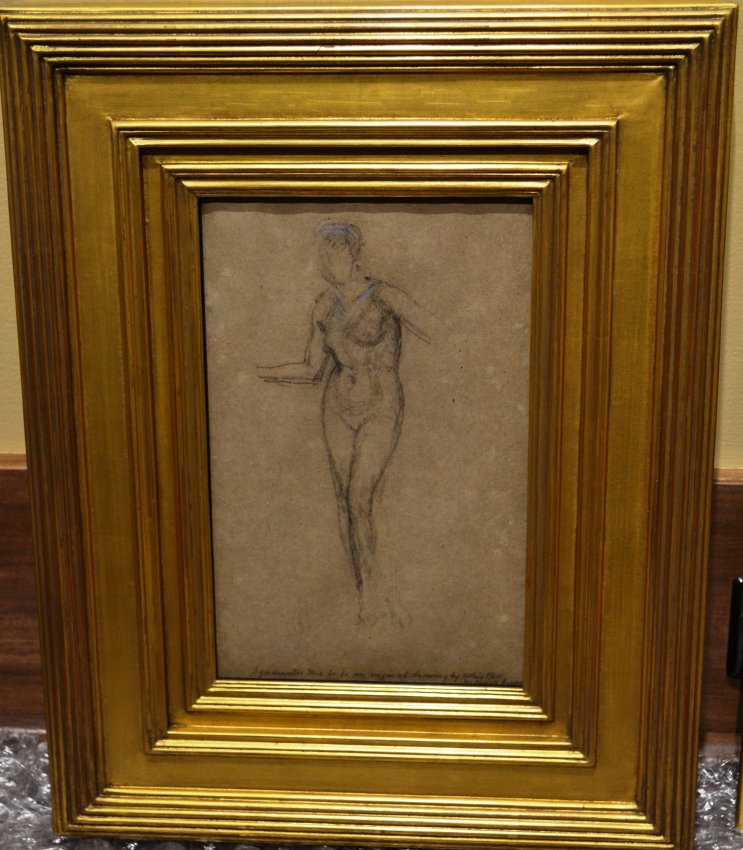 James McNeil Whistler
Nude Standing, c.1871-1874
Chalk on brown paper
Permanent Collection 2013.02.08
James McNeil Whistler was born in 1834 in Lowell, MA. He was an American artist, active during the American Gilded Age and based primarily in the UK. His father worked on railroads all over the world, so he was able to study at the Imperial Academy of Fine Art in Russia, at the age of eleven. His mother then enrolled him in a church school with the hopes that he'd be a minister, but he was never seen without his sketchbook. He studied traditional art methods at the Ecole Imperiale and at the atelier of Marc-Charles-Gabriel Gleyre, but he preferred self-study and copied paintings at the Louvre, and drew guests of cafes he frequented.
He loved the use of illusion in his paintings, and the leading figure in the saying "art for art's sake." His signature on his paintings was a symbol of a butterfly with a long stinger, he felt that it displayed his gentle, artistic side and his combative public persona. Whistler also had a love for music, so his paintings were titled "arrangements," "harmonies," and "nocturnes."
His paintings caused controversy, for many reasons, and he is famously known for winning a libel suit against English critic, John Ruskin, in 1878. Whistler died in London in 1903.