Mount Monadnock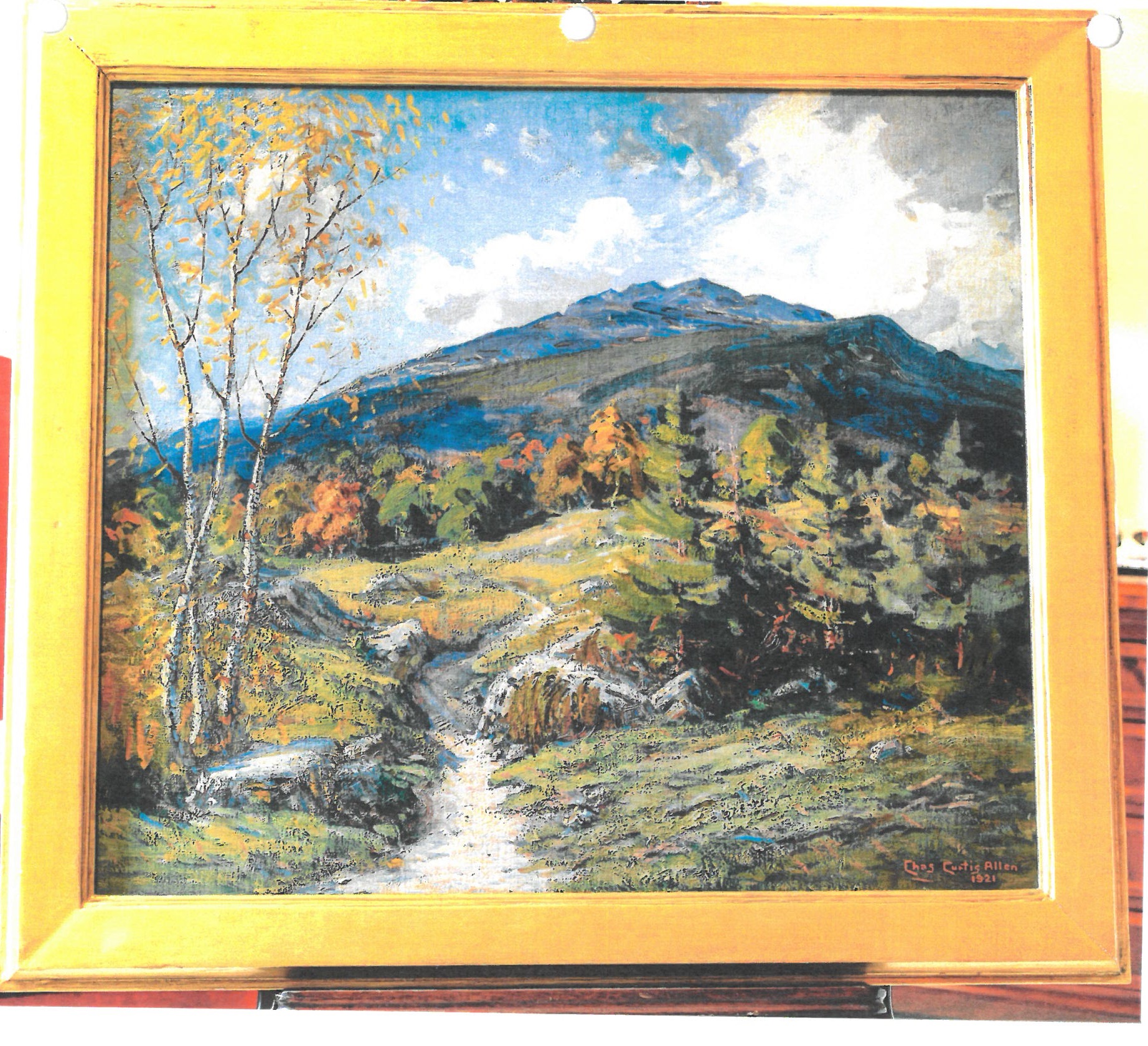 Charles Curtis Allen
Mount Monadnock, 1921
Permanent Collection 2016.01.01
Frank W. Benson (1862-1951), and Edmund C. Tarbell (1862-1938) were close friends of S. Dacre Bush and often visited Charles Allen at his summer home in Cape Neddick, Maine (near Ogunquit and York Maine) during the 1920's.
Allen studied at the Worchester Museum of Art School with Philip Hale, Hermann Dudley Murphy, and Henry D. Rice. He was an active member of the art community as an Associate member of the National Academy of Design, 1933; Boston Society of Watercolor Painters; Boston Guild of Artists; Gloucester Society of Artists; Grand Central Art Galleries; National Academy; Salmagundi Club; Rockport Art Association; North Shore Art Association; Ogunquit Art Association; Philadelphia Watercolor Club; American Watercolor Society.
Specializing in mountain landscapes, he applied rich direct strokes to his Imporessionist paintings that conveyed the "feeling of the entire scene." He later taught this approach to his students at the Worcester Museum of Art. Allen confirmed the landscape of Vermont as a source of inspiration for artists when he began teaching summer courses in Jeffersonville, Vermont. Works by the artist are in the collections of the Colby College Museum of Art, Waterville, Maine, The Farnsworth Museum, Rockland, Maine, and the Addison Gallery of American Art at Phillips Academy, Andover, Massachusetts.​
A native New Englander his entire life, Charles Allen died in Massachusetts on June 28, 1950.