Grandfather Mountain, North Carolina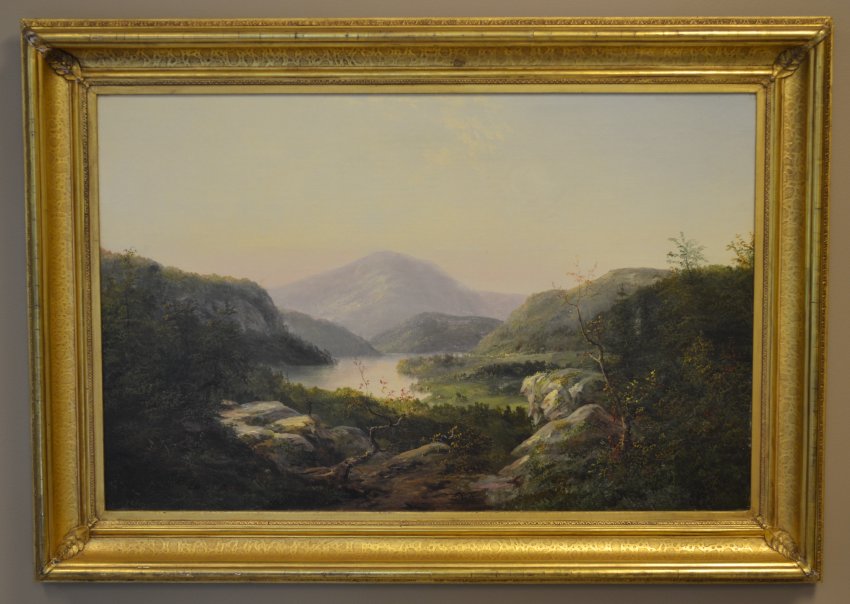 William Charles Anthony Frerichs
Grandfather Mountain, North Carolina
Oil on Canvas
Permanent Collection 2014.01.03
Frerich's paintings are in the museum collections of the Georgia Museum of Art, Morris Museum of Art, Greenville County Museum of Art, North Carolina Museum of Art, Mobile Museum of Art, the Newark Museum and Columbus Museum of Art.
He painted scenery around the Blue Ridge Mountains and French Broad River. Constantly harassed by Indians, Frerichs explored the balds and gorges of the Blue Ridge Mountains in search of subject matter for his expansive canvases.
Frerich's work is affiliated with the Hudson River School of landscape painting, which originated around 1879 and was applied to a group of artists painting in New York, the Hudson River and its shores, and the Catskill Mountains. In 1852, two years after arriving in New York City from Brussels, William Charles Anthony Frerichs exhibited at the National Academy of Design and was elected to the New York Sketch Club.​ By 1855, he had accepted a teaching position at Greensboro College, where he discovered a wilderness as wild as anything he had seen in NYC. He returned to New York in 1865 and spent the rest of his life in New Jersey and on Staten Island.