French Village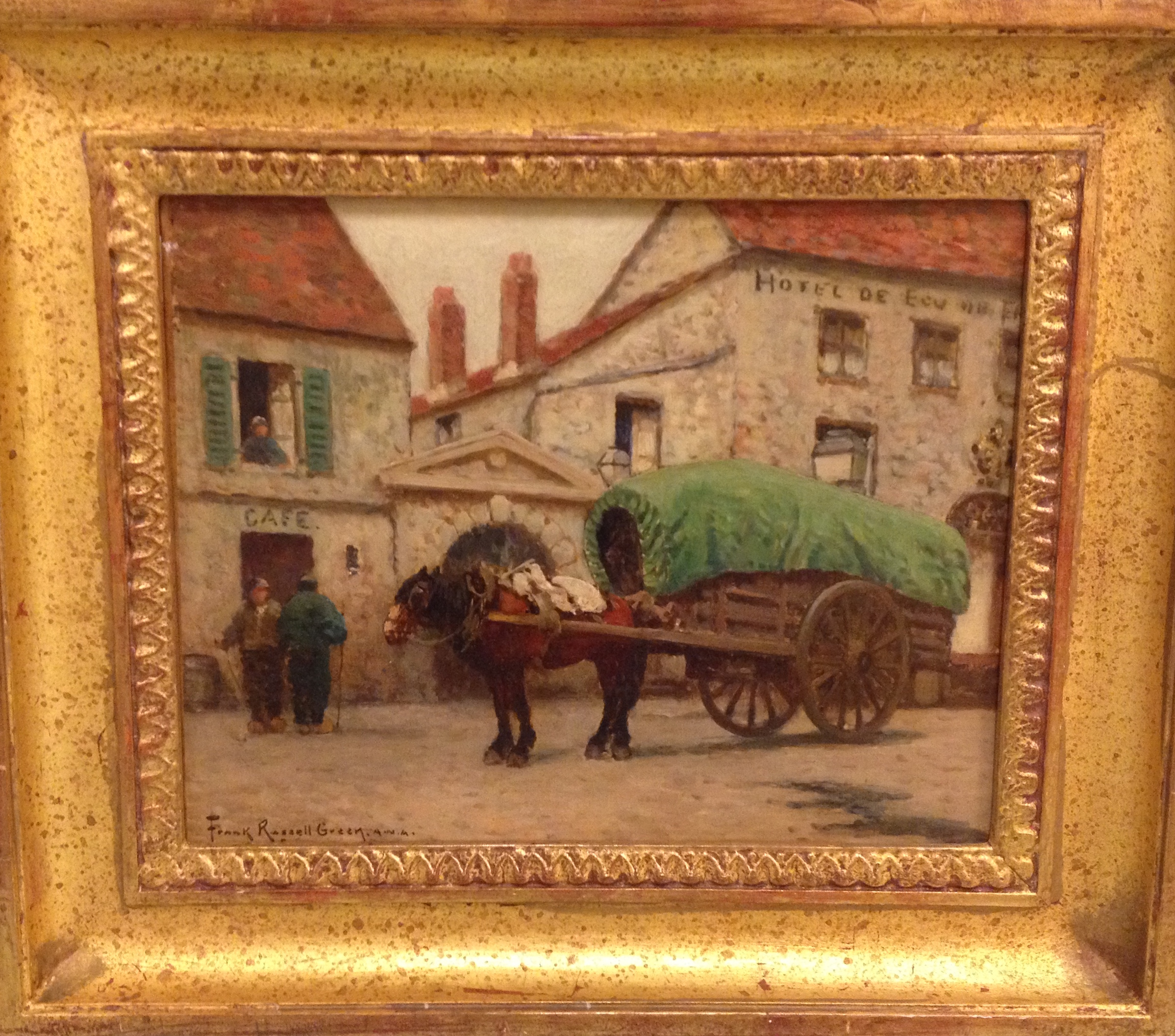 Frank Russell Green
French Village, c.1900
Oil on Wood Panel
Permanent Collection 2015.02.01
Frank Russell Green was born in Chicago in 1856, and became a prominent American impressionist artist of the area.
When he wasn't working in Chicago, he worked for the Harper Brothers, John A. Lowell & Co., and other publishing houses in New York. Later in his career, he focused on figural paintings.
He did early works in Hudson River School in realism and impressionism. He also studied under Gustave Boulander and Jules Joseph Lefebrvre at the Academie Julian in Paris.
He belonged to the American Watercolor Society, the New York Watercolor Club, the Salmagundi Club, the Lotus Club, and was an associate member of the National Academy of Design. His works have been shown in the Art Institute of Chicago, the Boston Art Club, the National Academy of Design, and Paris Salon.​