Floral Still Life: Iris and Tulips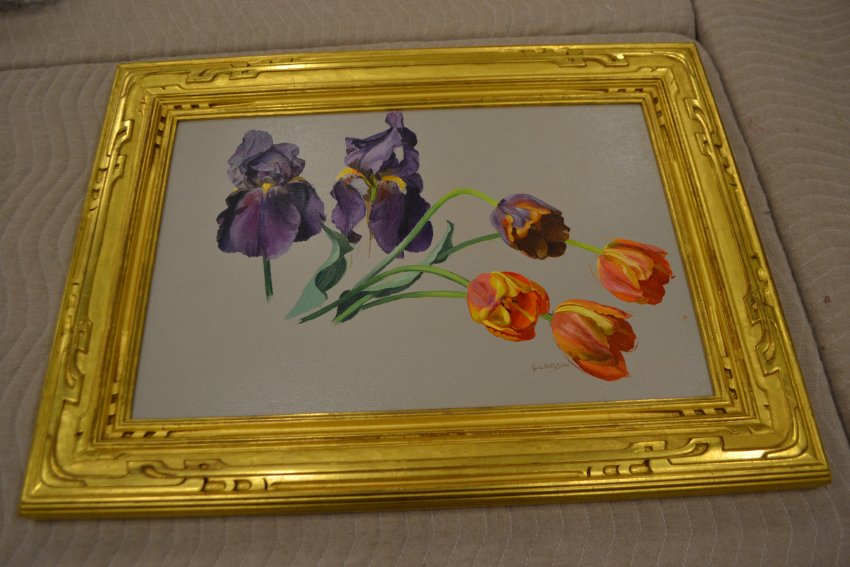 George Laurence Nelson
Floral Still Life: Iris and Tulips, c.1900
Oil on Canvas Board
Permanent Collection 2015.02.06
George Laurence Nelson was born to two German-American artists in New Rochelle, NY in 1887. With an artist background from his parent's work, he was introduced to many mediums as a child and teen. Nelson studied at the Art Students League and the National Academy right out of high school. He then became an assistant instructor at the Academy Night School. He studied under Laurens and Constant at the Academie Julian and under Gerome at the Beaux-Arts in Paris. In his later years, he taught at the National Academy and Cooper Union. ​
Mrs. Henry Clay Frick commissioned Nelson to copy 20 old master paintings at the Metropolitan Museum, and 64 portraits for King George V of England, so he was a master of precision.
Kent, Connecticut was his summer residence throughout his life, and in his later life it was his permanent residence with his wife Hermine Charlotta Redgrave, a writer. Many of his later works reflect his love of the town Kent, and the people of Kent have preserved and shared his work since his death in 1978.