Doorway Scene, Lockport, CT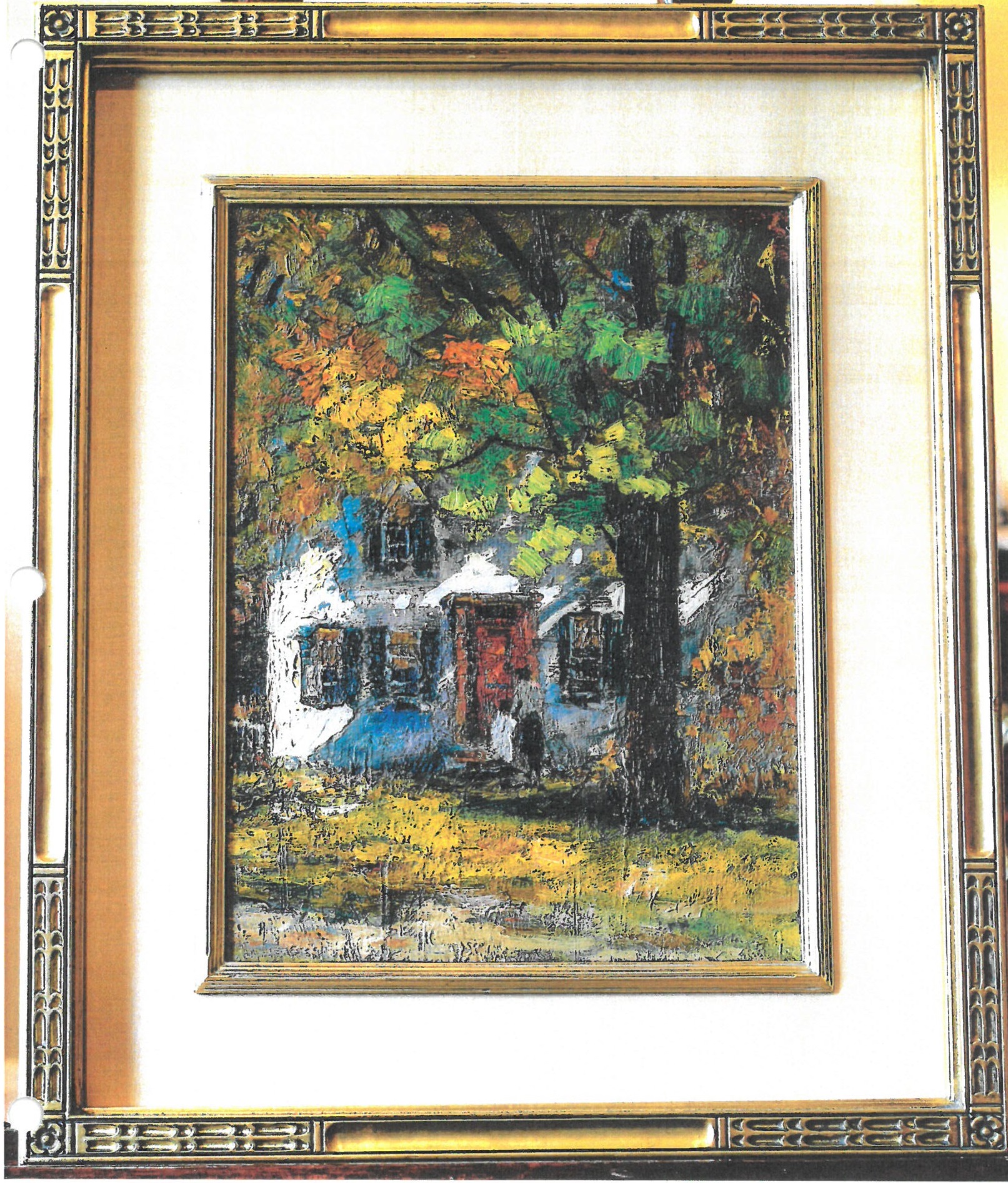 Anthony Thieme
Doorway Scene, Lockport, CT, 1920
Permanent Collection 2016.01.06
Anthony Thieme was an artist, designer, and teacher. Trained at the Royal Academy in Holland and in Italy and Germany. He studied with George Hacker, Guiseppe Mancini, Garlobini and Guardaciona. He came to America in 1920 and was instrumental in making Rockport, MA a center for art and artists. After 1950, he wintered in St.Augustine, FL and summered in Rockport. He held the position of teacher at the Thieme School of Art, Rockport, MA.
He was a member of the American Watercolor Society; Salmagundi Club; California Academy of Fine Arts; Boston Art Club; Providence Watercolor Club; Boston SAC; North Shore Art Association; Springfield Art League; Rockport Art Association; American Artists Professional League; Gloucester Society of Artists; New York Watercolor Club; Philadelphia Art Alliance and the National Arts Club
His awards include medals at L.A. County Museum of Art (1931); Salmagundi Club, NYC (1929,1931); Springfield, Utah (1928,1931); Gloucester AA (1928); Springfield Art League (1927, 1928); North Shore AA (1930); CAFA (1930); Jordan Marsh Exhibition Boston (1944); NYWCC (1933); New Haven Paint & Clay Club (1931); Washington Watercolor Club (1931); Buck Hill Falls AA, PA (1938); Dow Award, St.Augustine, FL (1949); and more.
His work is represented in the permanent collections at the Museum of Fine Arts, Boston; Pittsfield Museum of Art, MA: Albany Institute of History and Art, NY; Dayton Art Institute, Ohio; City of New Haven Collection, Connecticut; University of Iowa; Metropolitan Museum of Art; Montclair Art Museum, New Jersey; Los Angeles County Museum of Art, CA; New Britain Museum of Art, Connecticut.