Barbara Moore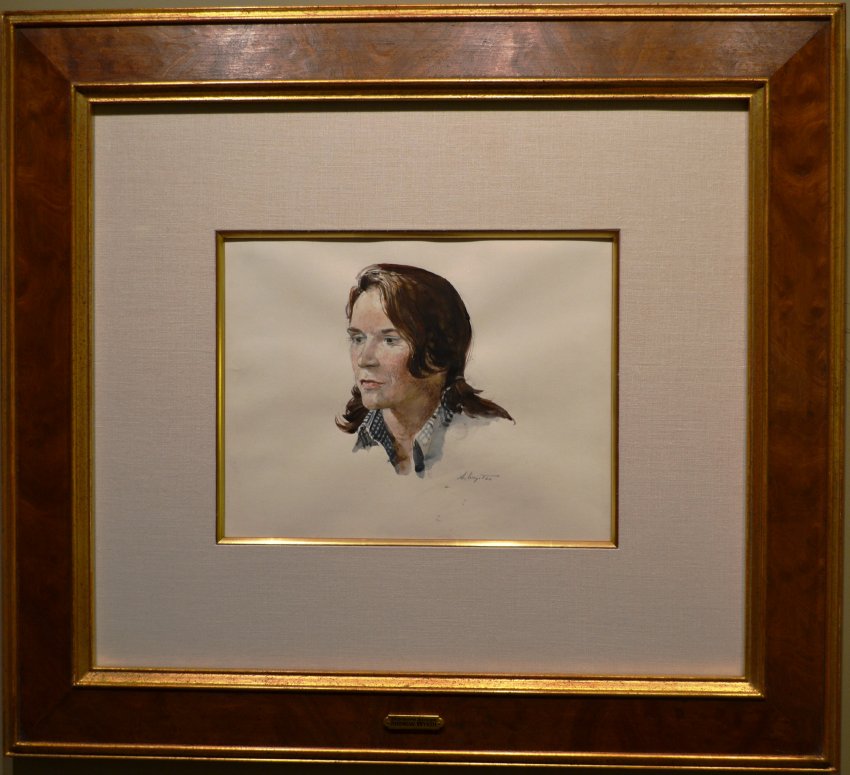 Andrew Wyeth
Barbara Moore, 1974
Watercolor and Pencil on Paper
Permanent Collection 2013.02.09
Andrew Wyeth was a visual artist, primarily a realist painter, working predominately in a regionalist style. He was one of the best-known US artists of the middle 20th century, and was sometimes referred to as the "Painter of the People," due to his work's popularity with the American public.
In 1937, at the age of twenty, Wyeth had his first one-man exhibition of watercolors at the Macbeth Gallery in New York City. His father was also an artist, but Andrew's style differed from his father's as it was "drier" and more limited in color range. He stated his belief that "… the great danger of the Pyle school is picture making." He did some book illustrations in his early career, but not to the extent of what his father produced. In 1945, his father and young nephew were killed on railroad tracks. Wyeth referred to this incident as a formative emotional event in his artistic career, in addition to being a personal tragedy. Shortly afterwards, his art consolidated into his mature and enduring style; it was characterized by a subdued color palette, realistic renderings, and the depiction of emotionally charged, symbolic objects and/or people.
Admirers of Wyeth's art believe that his oil paintings, in addition to their pictorial formal beauty, contain strong emotional currents, symbolic content, and underlying abstraction. Most observers of his art agree that he is skilled at handling the media of egg tempura (which uses egg yolk as a medium) and watercolor. Wyeth avoided using traditional oil paints. His use of light and shadow let the subjects illuminate on the canvas.