A Country Stream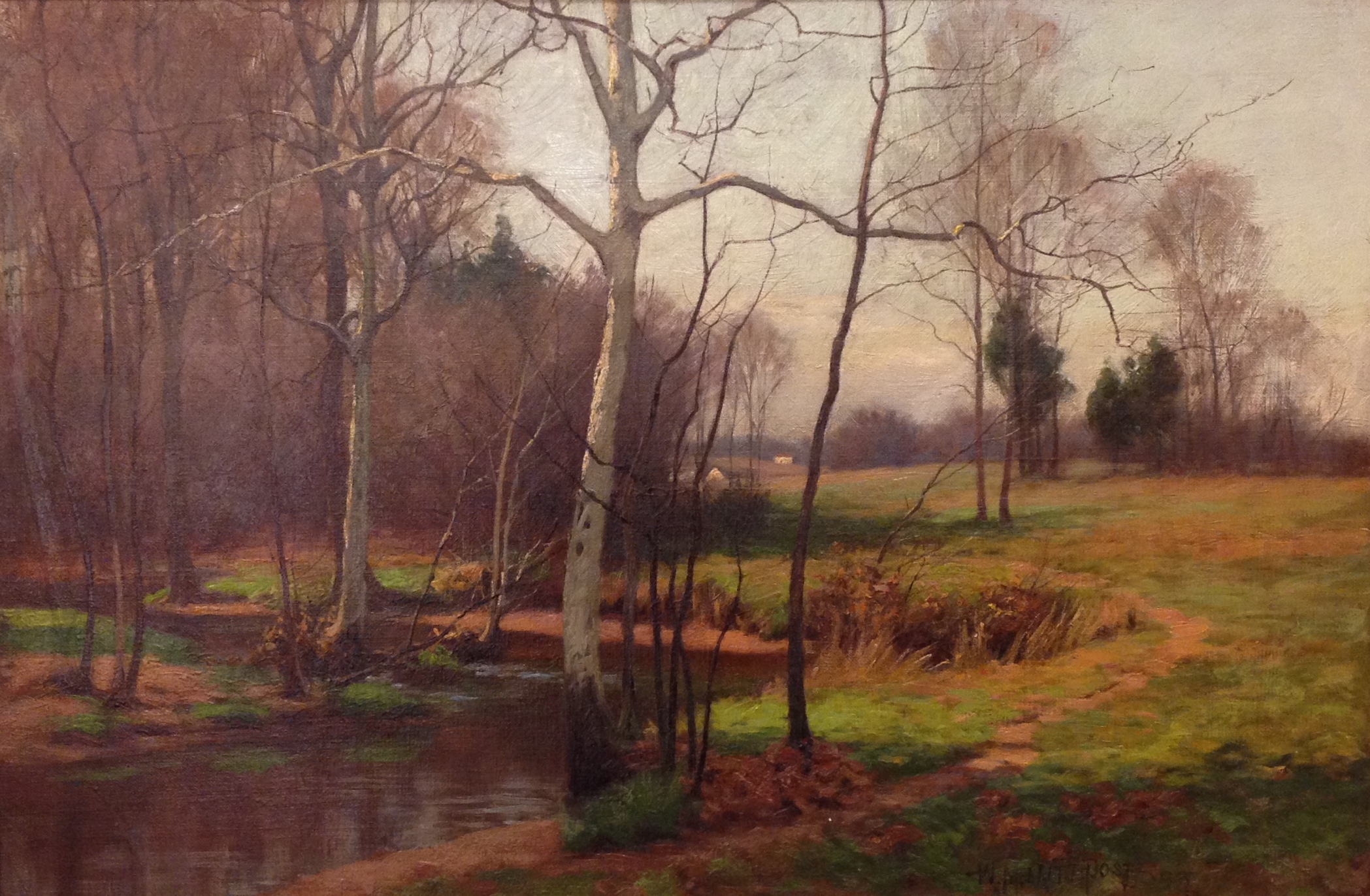 William Merritt Post
A Country Stream, c.1910
Oil on Canvas
Permanent Collection 2015.02.04
Born in Brooklyn, New York, William Merritt Post studied at the Art Students League with James Carroll Beckwith. In 1883 he moved to South Orange, New Jersey, and began to exhibit at the National Academy of Design. He continued to exhibit there almost every year until his death. He served as secretary of the American Watercolor Society in 1907. His other memberships included the New York Watercolor Club, the Artists Fund Society, the Salmagundi Club, the Connecticut Academy of the Fine Arts, the Philadelphia Art Society, and the New York Society of Painters. Post exhibited at all of these organizations as well as at the Pennsylvania Academy of the Fine Arts.
In 1912 Post moved to West Morris, Connecticut, and in 1923 to Bantam, Connecticut, where he died. His work is in the collection of the Newark Museum of Art and the Mattatuck Museum.
Research provided by The Cooley Gallery.