The Way Watauga Works

Responding to BRAHM's latest exhibition from the Smithsonian, The Way We Worked, a follow up exhibition exploring the history and essence of work of individuals in our local area of Watauga County, The Way Watauga Works, features portraits and oral histories collected from 31 entrepreneurs, artisans, public servants, and others working within our community. The youngest participant is 24 years old, and the oldest is 78 years old. Oral histories have been transcribed in both English and Spanish, making this BRAHM's first bilingual exhibition. Each oral history, which can be listened to in the gallery, is accompanied by a full-color portrait of the subject captured by local Boone photographer Ashley Warren of Natural Craft Photography.
The Way Watauga Works also features four documentaries made by the 8th grade class of Bethel School as part of the Smithsonian's Stories YES! program. This project is made possible thanks to The Way We Worked, an exhibition created by the National Archives that is part of Museum on Main Street, a collaboration between the Smithsonian Institution and the North Carolina Humanities Council. Support for Museum on Main Street has been provided by the United States Congress.
Image credit: Ashley Warren. "Lisa Cooper." 2017. C-print. Courtesy the artist.
Click below to listen to the oral histories recorded by Willard Watson:
John & Andrew Payne - Payne Financial Services, Inc.
Samantha Wright and Allison Rollans - High Country Doulas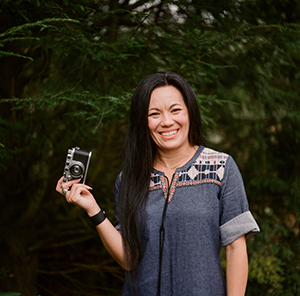 Jessica Maceda - Wayfaring Wanderer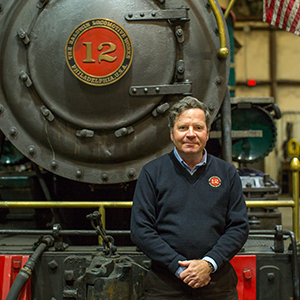 Christopher Robbins - Tweetsie Railroad
Kelly McCoy - Rivergirl Fishing Co.
Valerie Midgett - Neighborhood Yoga
Jen Maxwell - Appalachian State University
Victoria Potter – Mast General Store & High Country Local First
Jenny Allen and Ryan Beasley - Rock Dimensions
Navila Castro - Appalachian State University
Terry Harmon - Samaritan's Purse
Tracy Minton - Elk Knob State Park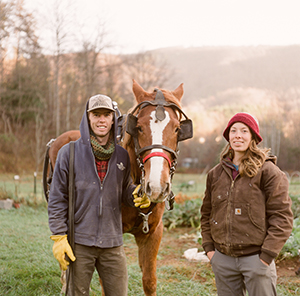 Jacob Crigler and Kara Dodson - Full Moon Farm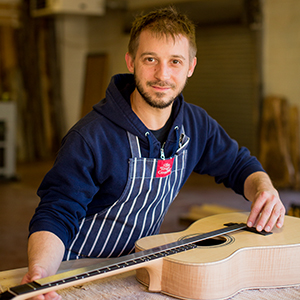 Chris Capozzoli - Capozzoli Guitars