The Alexander Community Gallery is located on the 2nd floor of the Museum and features monthly exhibitions of artwork by our local, regional, and community artists.
Please Note: We are not accepting exhibition proposals at this time. Please check back later.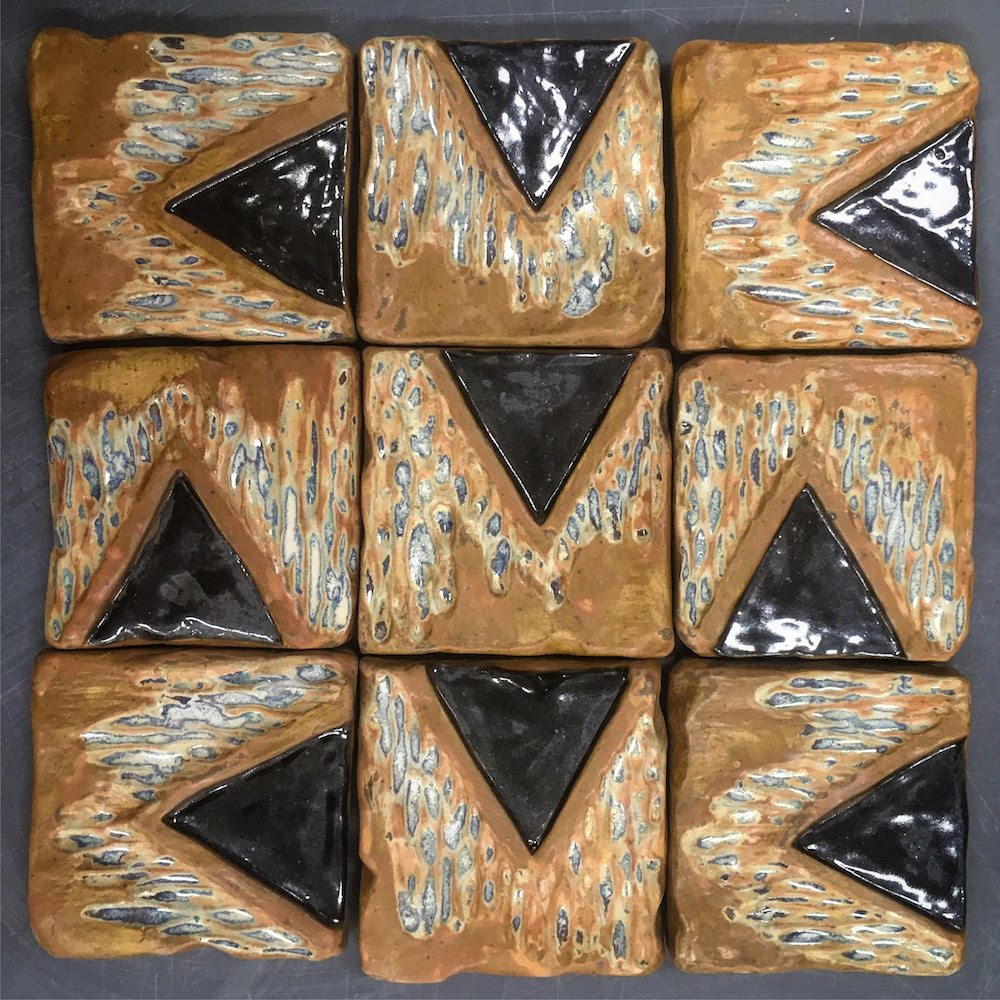 Current Exhibition
"Away: ASU Art Department Study Abroad Program, Summer 2017"
August 29 - November 4, 2017
Students in the Art Department at Appalachian State University traveled to four different countries during 2017 Summer Study Abroad programs led by artists and faculty Garner Dewey, Michael Grady, Hui Lee, Scott Ludwig, Lisa Stinson, Tricia Treacy, and Joshua White. This exhibition, Away, showcases artwork created collaboratively by each group of students inspired by their travels overseas.

China
The China Art and Culture course was the Art Department's first ever student trip to China. The group of 11 Appalachian State students traveled to Shanghai, Hangzhou, and the famous Yellow Mountain National Park for three weeks, visiting galleries, museums, and art studios, as well as creating their own artwork. They studied traditional and contemporary Chinese art and culture at the China Academy of Art, the nation's largest and most prestigious art college. Every participant had a life altering experience of cultural difference and expanded awareness of art and identity, which is already having a tremendous beneficial impact on all the artists' artwork. By combining Chinese techniques with their own artistic vision, the China trip led the students into deeper awareness and greater artistic power.
Netherlands
The Hybrid Print and Design Study Abroad course in Amsterdam resulted in a culmination of creative work collaboratively made by a dozen graphic design and printmaking students and faculty leaders (Scott Ludwig, Printmaking and Tricia Treacy, Graphic Design) at Amsterdam Grafisch Atelier (AGA Lab) and Grafisch Werkcentrum Amsterdam (GWA) with long studio days using different tools, including digital, letterpress, printmaking, and risograph processes. The theme of "interrogation" was researched to prompt the work as a way to talk about cultural happenings here and abroad. Away will include selected work from the study abroad trip to Amsterdam (and hereafter at Appalachian State), and will take the form of prints, books, and video installation.
Scotland
From rugged mountains to stunning seascapes, often all in the same location, Scotland offers amazing photographic opportunities. Students in the Art Scotland Program course explored cities, including Edinburgh and Glasgow, cathedrals and ruins, the Scottish Highlands, Isle of Skye and many places in between, learning about Scottish independence, history, and national identity, all while capturing experiences of the people and places they encountered. These captured images will be on display in Away, and naturally serve as a record of their time spent there, but also their impressions of this wonderful country.
Spain
The Art Spain Program course started with a week long, hands-on ceramic tile studio workshop on the campus of Appalachian State University before traveling for fifteen days to Madrid, Valencia, and Barcelona. The workshop included demonstrations of various methods of ceramic tile making and research on contemporary, historical, and cultural aspects of the culture of Spain. Students were able to create several tile works during this time. This pre-workshop and research gave the students a frame of reference for what they would see on the travel portion of the program. The travel program included tours to major museums, historic sites, hands on workshops with local artists, and a tour of the state of the art digital shop in Madrid. During the travels, students were asked to create a visual journaling that captured, explored, and documented the experiences abroad.