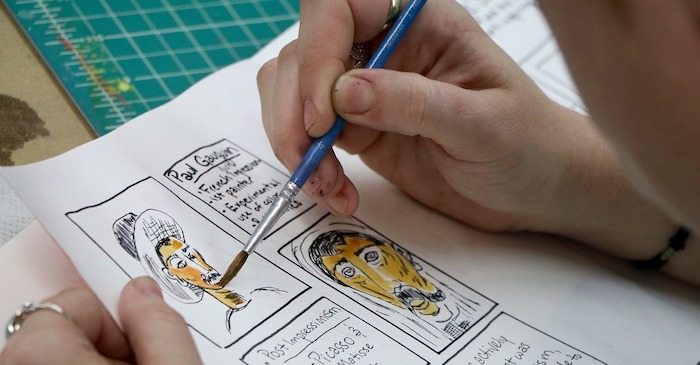 Join us for a two-day workshop, October 26th 2-5pm and October 27th 2-5pm.
$30 for members, $35 for non-members
This workshop is designed to introduce activities and projects for when you're in a creative rut. We will be working in pencils and pens, watercolor, gesso, ink, and many other mediums. We will be drawing from observation, making transfers from your favorite artists, and even drawing and painting with our eyes closed! After this workshop, you'll never again say "I have nothing to draw!"
All materials will be provided, even the sketchbook!
About the Instructor